WoW
Aug 1, 2016 4:40 am CT
How do I see the Artifact weapon UI?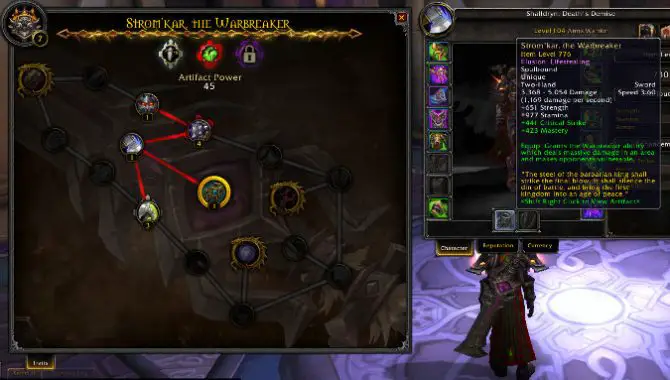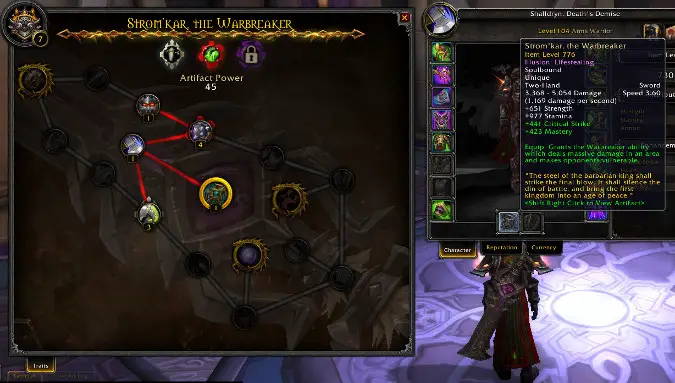 Simple. You Shift-Right Click on the Artifact in your inventory and the screen above will come up. If you are at your Class Order Hall, you can use the special Artifact Forge there to also access various appearances for your Artifact.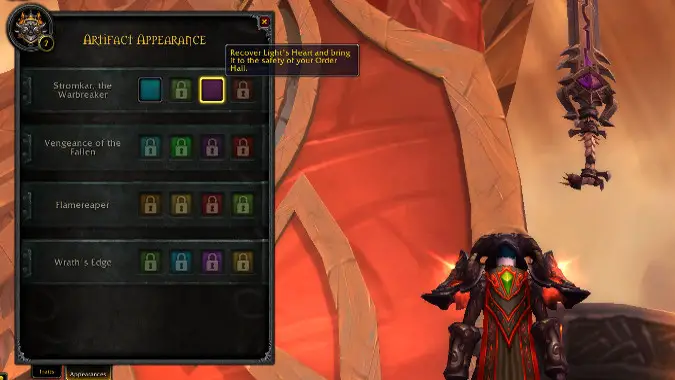 These appearances are unlocked in various ways linked to achievements, some for PVE content, some for PVP, some for in the world play, some questing. You can only access the appearance UI from the Forge, but you can access your Artifact's various Artifact Traits and how  much Artifact Power you have at any time or place, simply by Shift-Right Clicking it.
Legion FAQ || Demon Hunters 101 || Legion Classes 101