The Queue: In brief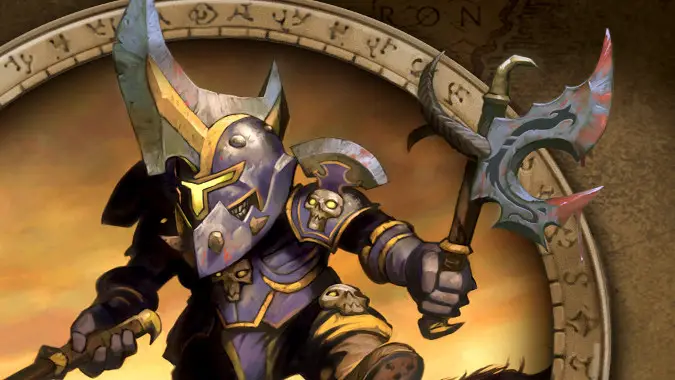 Welcome back to The Queue, our daily Q&A feature for all of Blizzard's games! Have a question for the Blizzard Watch staff? Leave it in the comments!
---
PATRICK ASKED:
When will A. Chromie get a Tracer skin or B. Tracer get a Chromie skin?
Given Chromie and Tracer both already exist in Heroes of the Storm … probably never.
---
SMACADIN ASKED:
So I tired Outlaw Rogue last night. Overall super fun! But that Ghost Ship talent was SO disappointing!!! Two cannonballs and no ship!?!?!?
This is what I've been saying about the Outlaw Rogue since Legion entered alpha. People are getting way too hyped about having the cool pirate aesthetic and Blizzard isn't helping by coming up with tons of cool pirate-themed abilities but not following through. The ability that suggest a ghost ship rolling through to bombard your enemies instead makes a couple of explosion animations and that's it.
I wanted to play a pirate, too. But other than Blizzard saying yes, they totally are pirates … there's very little in their gameplay which feels or looks piratey.
---
CHRTH ASKED:
Is it worth doing the Broken Shore Scenario/Questline on a level 98 character, or does it not give enough experience to be worthwhile?
The XP it provides isn't as good as churning through invasions, but it isn't awful and it can be a nice change of pace. If you do the quest right at level 98, the quest reward is also excellent … but will still be replaced by an invasion piece at level 100. Do it if you want a break from invasions, I guess!
---
DRAELAN ASKED:
A question about gathering professions in Legion, and apologies if it's been asked before, I've been sort of out of the loop for the past several months…
So, I'm going to be raiding on a new server and rolled a Demon Hunter alt with Mining and Herbalism to help gather stuff to sell in Legion to since I have very little gold on the new server. I just found out that there are no "shards" or "petals" in Legion, and that, even with low-level skill, you'll get the fully-formed item.
My question is, is there any actual downside to having a lower level with gathering in the coming expansion? Maybe you only get 1 ore or flower per node until you're appropriate level? Or maybe the profession quests are unavailable until then? I just need to know if there's any point in me continuing to level them to the current cap before the expansion drops next week.
A higher skill level increases your efficiency with your profession. Gathering skills will gather more items per node along with some other bonuses which grant additional items. Crafting skills will be able to craft recipes using fewer materials. Imagine your skill as something like … yeah, you can do these things, but you're not nearly as good at it so it's a bit of a struggle. You're not as good as finding useful materials, and you're not very good at putting them to use. A skilled craftsman, however, knows exactly where to find what he needs, how to best harvest it, and knows how to use it properly.
You can do it. You just… suck at it. A little.
---
CHRTH ASKED:
"The six-eyed master has seen your fate, Fyna. You will fail, and worlds will burn!" — Doomsayer
Q4TQ: Who is the six-eyed master? N'zoth?
A spider with two eyepatches.
Today was a short day and I do apologize for that, but time is short for the moment, and I feel like many of the questions asked this week are the same questions about the faction war over and over again, phrased in different ways. Given all of our Queue authors have already touched on those, including me … I decided to give them a pass.
Give Liz a break tomorrow. Ask your questions, people!