WoW
Sep 4, 2016 2:00 pm CT
Webcomic Wrapup: We all have different playstyles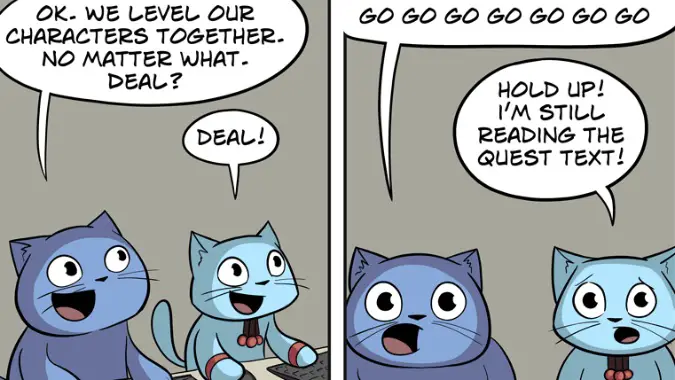 Can't keep up with all of the great WoW-centric (and WoW-adjacent) webcomics out there? We're rounding up the latest editions of your favorites weekly in Webcomic Wrapup, so you can catch up on the week all in one place. Today's header image is NPC Comic, which always seems to be on the pulse of the WoW-playing community. Just look at my own attempts to get Loremaster on my first leveling pass compared to the people who are hitting 110 in less than a day. Yikes!
But we have an all-new week of comics to cover, so let's get to it!
If you have a favorite webcomic you'd like to add in the list, a fun one-off comic that should be featured, or want to highlight your art as the header of this post, leave a note in the comments or email me directly at liz at blizzardwatch dot com.