Breakfast Topic: What's your favorite new companion pet?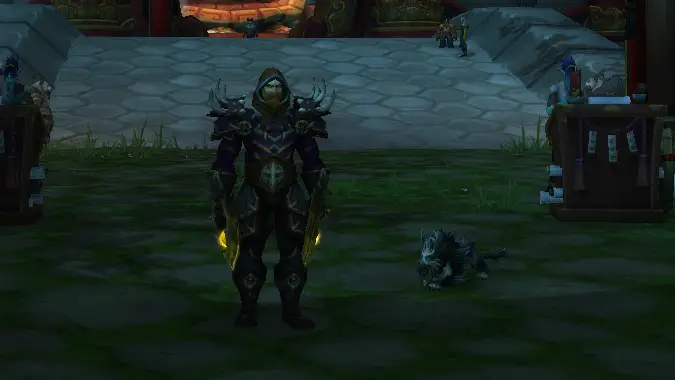 While leveling through Highmountain, I ducked into a cave on a whim and 15 minutes later came out with a Skyhorn Nestling. My little eagle buddy followed me around for the rest of my adventures in that zone, but he wasn't my favorite for long.
In Stormheim I picked up a Bleakwater Jelly when I, uh, fell off the bridge in the underworld and had to fight for my (un)life against a vicious sea creature. In Aszuna, I collected a baby blue dragon named Emmigosa and in Val'sharah I stumbled upon the Ashmaw Cub. But in Suramar when I saw that I had to herd Owlkittens for a quest I knew immediately I had to have one and he's been following me in a very loud pitter patter ever since.
Somehow I don't think he's going to be my last favorite.
Have you picked up a new companion pet in Legion that has become your traveling buddy? Share a pic in the comments below.