Is this Overwatch's Sombra?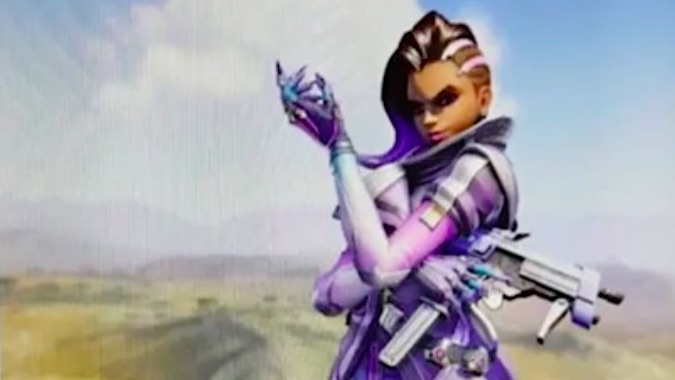 We admit, the source is dubious, but could this be our first look at Overwatch's Sombra? Though all we have is a distorted image, the art does seem to be a fit for Blizzard's brightly covered Overwatch style and some of the text is match for what we know about Sombra. Here are the (few) details we can glean:
She's one of the world's best and most notorious hackers
She lost everything during the Omnic Crisis
She joined — or at least worked with — the Los Muertos gang
She was possibly recruited by Talon — depending on how you want to read the last, cut-off line of text.
Another thing that fits in with the clues we have: it references a Halloween event, some of which has already leaked. The text mentions a possible brawl that involves protecting an objective from "Zomnics and Dr. Junkenstein's evil allies." A new brawl and a new type of loot box matches what Blizzard did with the Summer Olympics event, so it seems feasible for Halloween. And, connecting it with Sombra, this screenshot shows a pink/purple candy in the upper right with skull — possibly a Calavera — on it.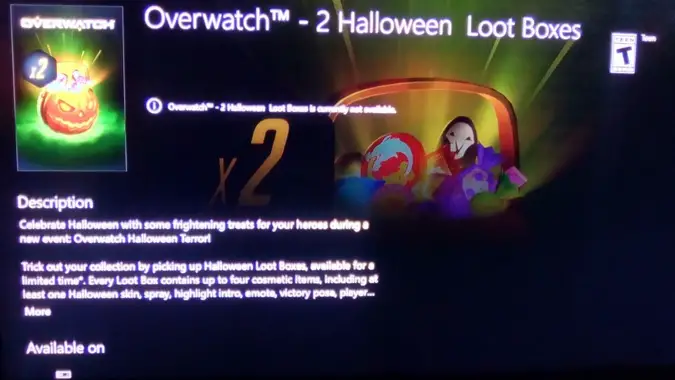 That matches the colors of Sombra's costume in this leaked art and the Calavera would fit her Mexican background. All in all, this could pin Sombra with a pre-Halloween release date. However, it's worth noting that the Sombra countdown is currently sitting at just under 84% — and that means the countdown would have to start moving pretty fast for her to arrive before Halloween.