The Queue: Why are Mondays?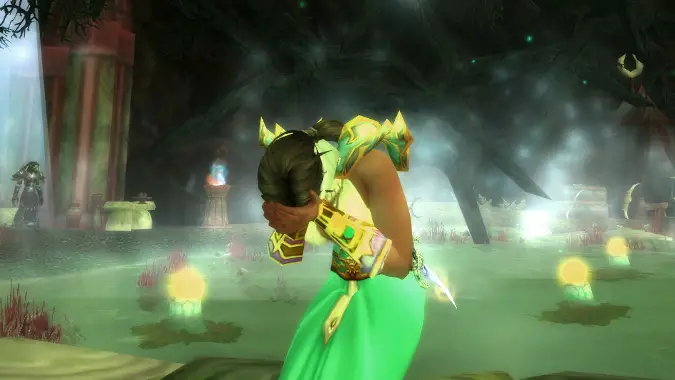 Welcome back to The Queue, our daily Q&A feature for all of Blizzard's games! Have a question for the Blizzard Watch staff? Leave it in the comments!
I'm extremely tired due to some poor Civ VI-related decisions over the weekend … and y'all didn't leave me very many questions I knew how to answer, either! Bear with me as I do my best.
---
GEVAH ASKED:
so far, how do you find crafting in Legion?
Cool in theory, awful in practice. Next question!
---
CHRTH ASKED:
are you doing (or making your kids do) any Blizzard character halloween costume?
I'm going to be on an airplane to begin my westward journey for BlizzCon on Halloween. And that has been the case for a majority of my adult life now. Eventually, needing to do intense traveling during my favorite time of year is going to make me snap. Is it this year? Who knows!
---
COGLINE ASKED:
Are we getting a Roku app this year for BlizzCon or am I stuck hooking up my computer to the TV again?
I've heard nothing about this, but I highly recommend picking up a Chromecast, as others mentioned in the comments. A Chromecast is quick cheap and puts anything on your PC onto a TV screen. We had this going in our BlizzCon "war room" last year and will do so again this year. When we can't be at a panel in-person, we had it streaming in our workspace. It worked quite well.
---
BRAELLYN ASKED:
With the patch's imminent drop, do we know yet how the story is going to progress? Due to RL issues, I'm a bit behind in Legion and haven't progressed all that far in Suramar. I'm concerned that the story will progress to a point where NPCs will change and I'll miss story beats a la (to use an extreme example) the destruction of the Vale. Is there any word if the progression will effect/phase out the current story?
As far as I know, nothing is being removed. They're adding more chapters onto the story. Unless they've done something strange (and I've seen nothing to that effect), you'll need to progress through the story that's already there to reach the parts which are new.
---
CHARREND ASKED:
With the introduction of Highmountain Tauren, when do you think we'll be able to make our Tauren characters into Highmountain or Taunka? I'd prefer yaungol, but the others will do.
People have been asking this question since the Taunka first appeared back in Wrath. Considering Wrath released in 2008 … at this point, I'm going to say "never."