The Queue: Egg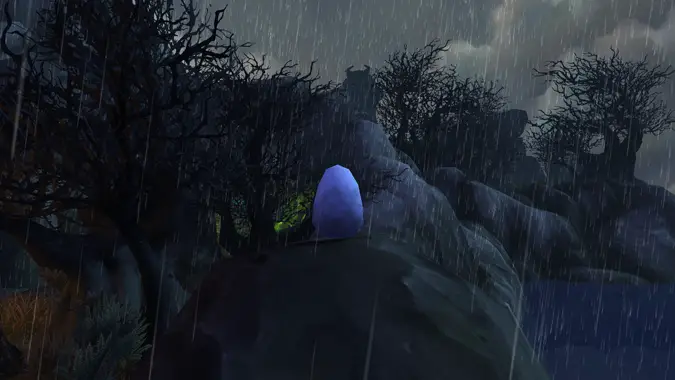 Welcome back to The Queue, our daily Q&A feature for all of Blizzard's games! Have a question for the Blizzard Watch staff? Leave it in the comments!
Maybe it's raining outside. Maybe there's a pile of demons just over that hill over yonder. I don't know. Everything sure is cozy in this egg, though. Yep. Nice and cozy.
---
SCHMEEF ASKED:
How do you use chromecast at a hotel? I've never been able to get the chromecast to connect to the wifi due to the way you have to login to hotel wifi through a browser.
If I remember right from last year's magic late-night making tech things work session, we connected to the hotel wifi with either a phone or a laptop, made that device a hotspot, and connected the Chromecast to it. Or something like that. It required a lot of monkeying around to make it work properly, but being able to stream panels on the hotel television made it all worth it!
---
AWKWARD PENGUIN ASKED:
Q4tQ – Is the attunment for Kara per character or account wide?
It's account-wide — no need to repeat it more than once! You can do the quests again on other characters if you'd like to, but you don't need to.
---
GALDWYNN ASKED:
Q4tQ: How do Horde players feel about Sylvanas? Is she turning into another version of Garry, or do they like what she is doing for the Horde?
I'm indifferent to her right now as far as her leadership skills go — but that's largely because I'm not really sure what she's doing. She hasn't really laid out a whole game plan for the Horde as a whole, and we weren't really in the know as far as what she was up to in Stormheim. So there's…a degree of suspicion there that I can't really shake just yet. I don't think she's going to pull a Hellscream — that's not her style. But I don't think she's suddenly going to be some kind of benevolent leader figure, either.
---
To my knowledge, yes you can — they're for your character. I know on my Balance Druid I haven't actually done much towards unlocking any traits in my Feral weapon, but I got the hidden appearance requirements for that one even while in Balance spec. As for the second question, nope — according to reports from other players, it will in fact drop in LFR.
---
MELISSA BOZ ASKED:
I'm on the fence…is the virtual ticket worth it? I love the pets, but since we know Sombra is prob coming in OW and we just got new stuff in WoW I'm not really sure if there will be any news I care about.
You get all the digital goodies with the Virtual Ticket, which is nice. Even though I attend the convention, I like having the Virtual Ticket so I can go back to panels I was unable to attend in person (which happens a lot — if  I'm asked to cover a panel, any other panels that fall in that time slot are panels I'm going to be missing!). If you're not really interested in the digital goodies or the panels, well…you won't be missing much from skipping it!
That's it for today's Queue — if you have any questions you'd like to see answered, be sure to leave them in the comments below!