WoW
Nov 2, 2016 7:00 pm CT
Blizzard admits some hidden Artifact appearances are a little too hidden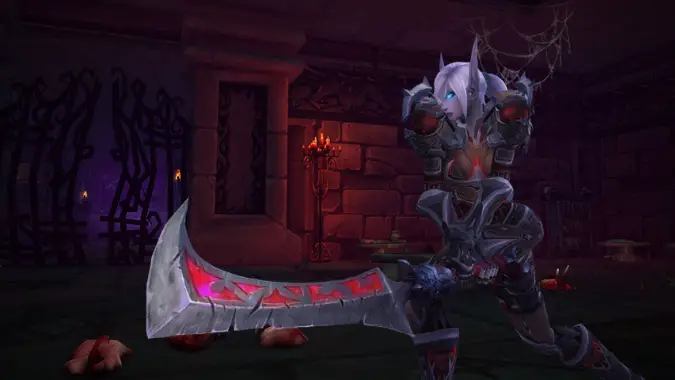 Blizzard tries. Really, they do. But sometimes they miss the mark, as has been true with a few of the game's hidden Artifact appearances. Some of us picked up these special looks practically by accident while others require skill — or just plain luck — to acquire.
Sorry, Frost Death Knights, because that's why you don't have your hidden appearance yet — the RNG gods haven't favored you.
Hidden content should be a fun challenge, encouraging exploration and giving us the thrill of discovery, but some secrets have hit the mark better than others. And that brings us back to Frost Death Knights.
Ouch. "We know everyone else already has their hidden Artifact appearance, but you have to wait for a random event to get yours" is probably not what Frost DKs were hoping for. Achievements governed purely on RNG are often more frustrating than fun, but the silver lining here is that Blizzard recognizes they've fumbled this. And hopefully means we'll see hidden content that's a bit more interesting in the future.
In the meanwhile, let's hope that world boss spawns soon, because Frost DKs are really left out at this point.