Overwatch free to play next weekend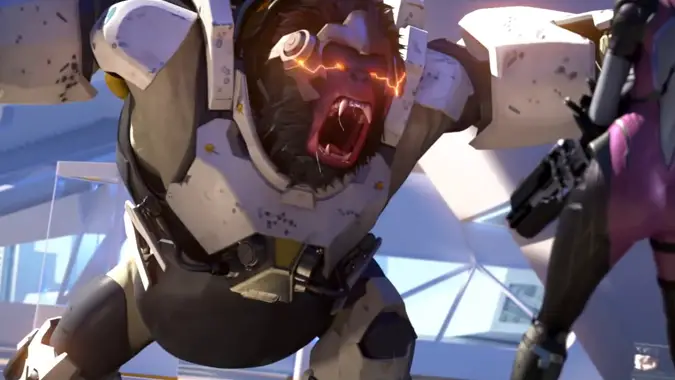 If Sombra (or maybe just her new skins) has you interested in Overwatch for the first time, next weekend you can give the game a test run. Overwatch will be completely free to play on PC, PlayStation 4, and Xbox One from November 18 – 21. While Sombra's currently on the PTR, this test unfortunately won't give you access — you need to own the game and be on PC to play on the PTR. If all goes well with the current test, Sombra may be live by the time this free weekend rolls around — but otherwise you'll still have access to all heroes, maps, and game modes.
To get started, you'll want to jump into the Battle.net launcher on PC or the store menu on your PlayStation or Xbox. The instructions are a little different depending on the platform you're playing on, but the basic idea is the same: download the game client and get playing. And because the client is a whopping 12GB, you probably want to get on that as soon as possible.
But for console players there's one minor snag: this free weekend isn't entirely free. Console players must subscribe to PlayStation Plus or Xbox Live Gold to get access. However, any progression you earn, including levels, skins, or other items you get from Loot Boxes will carry over to the full game should you choose to purchase Overwatch. You just have to purchase the game from the same console account you played on during the free weekend.
Blizzard has all the details, so head over to read up on how to download Overwatch on your platform, and when the event kicks off in your region.