The Queue: Haunted cabeese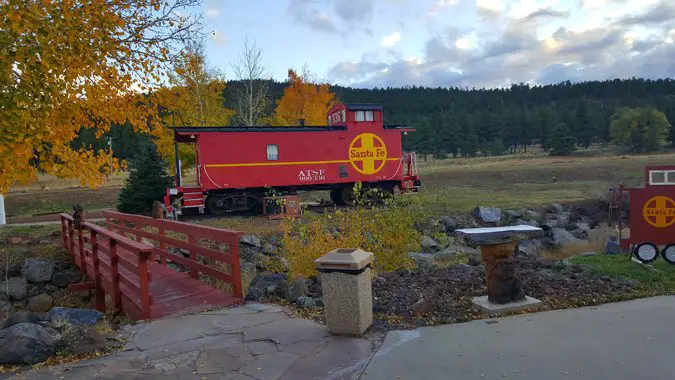 Welcome back to The Queue, our daily Q&A feature for all of Blizzard's games! Have a question for the Blizzard Watch staff? Leave it in the comments!
Alex, Mitch and I had a great time on our road trip to BlizzCon. On our second night out, we stayed in the finest of accommodations. Supposedly this caboose was haunted, but I didn't see any malevolent entities, just the strangest hotel room I have ever stayed in. That one wasn't even on the bucket list, but it's been checked off anyway!
---
CHRTH ASKED:
Q4TQ: Will you still get potential WQ relic rewards for offspec artifact weapons if you don't acquire the other weapons in the first place?
Yes, weirdly enough — you don't need to have the offspec Artifact weapons to grab the relics. I'm assuming the quests/drops/rewards are just based by class rather than narrowed down further by the spec you've chosen to play. That way, if you do decide to change specs mid expansion, you'll have some goodies already and everything!
---
MISTAH JAY ASKED:
Do I need AK levels on my Warrior to loot the Hidden Artifact Appearance chunk from WorldBoss?
Nope! Some hidden appearances do require Artifact Knowledge, though. I know the Feral Druid appearance I unlocked didn't start popping up until I was at AK level 4.
---
ZUHANI ASKED:
Am I the only one who raids without sound effects? I have warning noises turned on of course, but I can't understand my raid leader over all the noise the bosses and attacks make. o.o
Way, way back in vanilla — before I raided with things like Vent and DBM — I had the sounds turned up so that I could figure out what the heck the boss was doing. Nefarian in particular required a lot of paying attention to just for the class calls. But once my raid guild started using voice chat that all sort of went out the window. Generally speaking, I kept all game sounds turned down to 20% or so, music completely off. That way I could hear both DBM and the raid lead clearly. For brand new raids I'd turn the music back up so I could hear the new tracks, but after listening to them a few times, I'd turn the music back off. With LFR, I keep everything turned up. I mean…it's LFR. Sure, you need to pay attention to DBM a bit, but there's no raid lead calling out instructions or anything.
---
PUMAB ASKED:
What's your favorite dungeon/raid to solo, and why? Nostalgia, transmog option farming, farming for rares to keep or sell, achievements, the feeling of steamrolling what were once formidable opponents?
At the moment I'm delighting in the fact that I can go back and solo Mists of Pandaria raids. But it varies — I think one of my old favorites that will always be a favorite is Karazhan. I love wandering around in there, and I love listening to everything inside the place. It never really gets old.
---
MISTAH JAY ASKED:
Q4tQ: What cosmetic thing would you like to see for 7.2? I would like to see a Fist Weapon version of 1h (non-Fist) weapon skins e.g: Doom(Fist)hammer, Xal'atafist, Dreadfists etc
I'd appreciate it if daggers could be transmogged into oh, I don't know, anything that isn't a dagger. Come on Blizzard, let my Rogue use some of those fancy fist weapon models she's got stowed away in her wardrobe. Or one-handed swords. I'm not picky here, I just want a little variety!
That's it for today's Queue — if you have any questions you'd like to see answered, be sure to leave them in the comments below!