WoW
Nov 27, 2016 5:45 pm CT
Kirin Tor emissary quest completed for everyone at your next login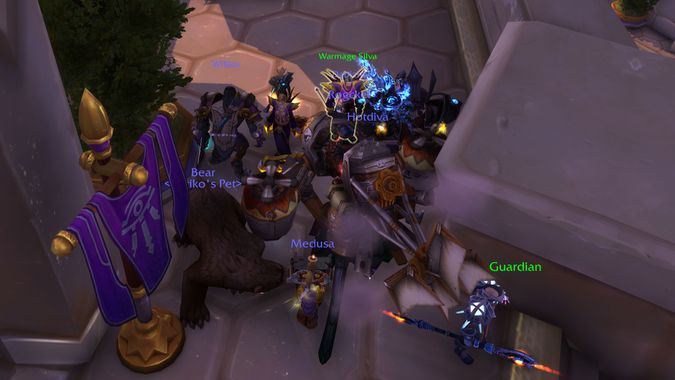 Blizzard just applied a hotfix that is giving everyone a free completed Kirin Tor emissary quest. To get the quest, just log into the game on your character and it'll appear as a completed quest in Dalaran. We've logged in ourselves and have confirmed that the hotfix is live.
This free quest completion (and the rep that goes along with it) is due to the bugs that have plagued the Kirin Tor world quests this time around with issues ranging from not enough appearing on the map to the quests being impossible to complete. Blizzard says that they have a fix for the number of quests appearing, at least, but it won't be available until the next client-side patch.
Blizzard's full statement after the break.
Ok friends,
We've just wrapped up testing the hotfix on our internal realms and so far so good.
TL:DR:
Everyone gets a complete Kirin Tor Emissary quest on login. If you are already logged in, please relog to get your credit.
This change won't be reflected in the UI until at least two world quests are completed and even then, there may be some inconsistencies. Fixing the UI is going to require a new build at some point but we thought it would be more important to get everyone their rewards! Hotfix should be applied to Live servers in a minute or two.