Try reworked Kharazim and Zeratul in this week's free rotation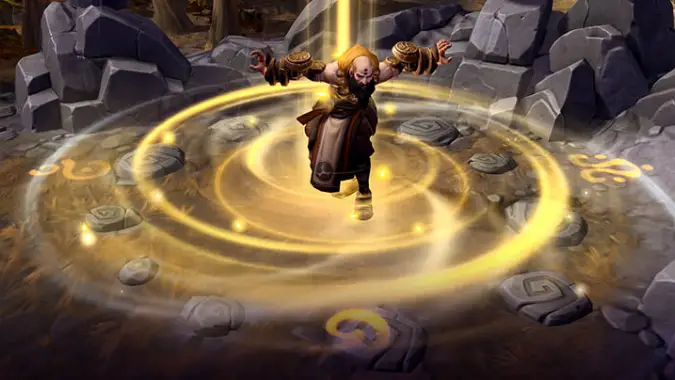 In this week's Heroes of the Storm rotation, players who don't own Kharazim or Zeratul will get their first crack at these recently reworked heroes. (And if you want more hero revamps, Dehaka, who's due for some changes, is on sale this week.) Varian is also getting a price cut, dropping down to 10,000 gold for those of you who weren't early adopters of this multi-class hero.
Then there's Ragnaros. All we know is that he's hitting the Nexus in December, but if Heroes sticks to the three to four week release schedule that means he'll be live on December 6th or 13th. So if you're bored by this week's rotation, you still have that to look forward to.
Here's what's in store for the week's hero rotation:
Assassins
Specialists
Support
Warriors
Not excited by the week's rotation? Dehaka is on sale this week, along with skins:
Dehaka
Mecha Dehaka skin
Spectre Illidan skin
We heard at BlizzCon that Dehaka is due for buffs: in a future patch, you'll be able to cancel Burrow early and Adaptation will regen 100% of damage taken. Though we don't know all the details on his rework, this could make him worthwhile if you've been sitting on the fence about picking him up.
And that wraps it up for Heroes of the Storm this week. We'll see you in the Nexus!