Ragnaros arrives in the Nexus, plus a new free hero rotation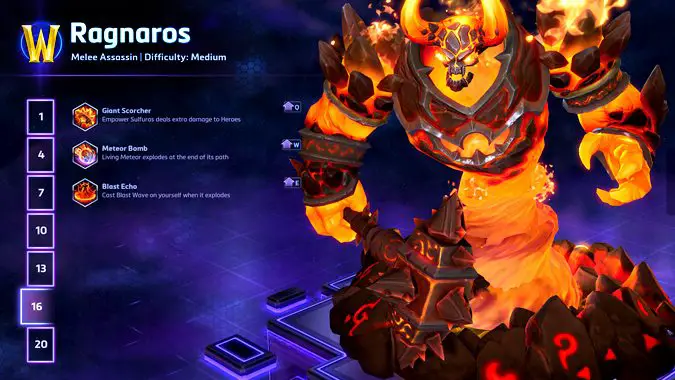 It's new hero time in Heroes of the Storm as Ragnaros finally hits the Nexus. If you've been looking forward to this new hero, he'll be available for the standard price of 15,000 gold — but budget buyers can wait two weeks for him to drop to 10,000. If you're planning on picking him up, read up on his abilities and talents so you're ready to jump into matches right away.
We expect to see this unique hero all over the Nexus this week, but remember, he can be pretty squishy in his normal form, so any hero with strong burst can take him out. And because he's a total fortress in his raid boss mode, your goal should be to take him out before he gets there. Ragnaros players, keep that in mind: stick with teammates for safety until you can break out Molten Core to smash the opposition.
But Ragnaros isn't the only thing we'll see with the latest patch going live: Haunted Mines is making its return, Winter Veil starts on Wednesday, plus Artanis, Dehaka (who's on rotation this week), and Diablo are all getting reworked.
And, as always, we have the usual free hero rotation and sales. Here's what's on deck:
Assassins
Illidan
Lunara
Nova
Valla
Specialists
Support
Warriors
On sale this week we have Murky, the game's lone Murloc:
Murky for $4.99/€4.99/£3.69
Grunty Murky skin for $4.99/€4.99/£3.69
Glam Metal E.T.C. skin for $3.74/€3.69/£2.70
That wraps it up for Heroes of the Storm this week. We'll see you in the Nexus!