Heroes Haunted Mines map coming back new and improved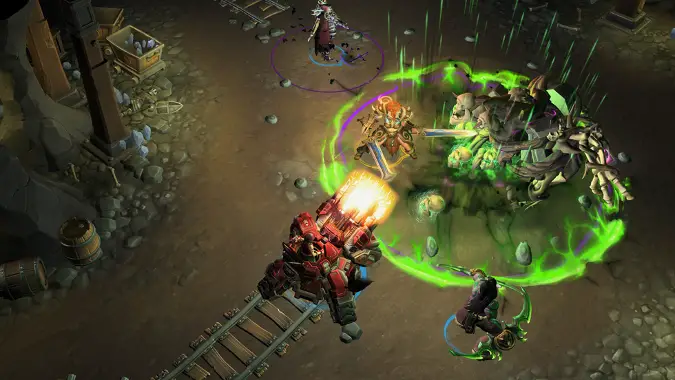 At today's Heroes of the Storm State of the Game panel at BlizzCon 2016, Lead Systems Designer Travis McGeathy gave a preview of the newly revamped Haunted Mines map that is currently out of rotation. Above ground the golems will no longer respawn where the are killed. They will instead respawn a set distance from the core. In addition, they will no longer always spawn in the same lane every time as it was causing too much snowballing. They will now spawn in alternate lanes.
Also above ground, the big mercenary camps are being replaced with sapper camps from the Tower of Doom map.
Below ground, the layout has changed and now the boss is in the center and there are four entrances/exits to make for less chokepoints.
The newly revamped map will be reintroduced to the game by the end of the year. In the meantime, two new heroes have been announced, Ragnaros and Varian, who will roll out this month and next.