We want these LEGO versions of Overwatch weapons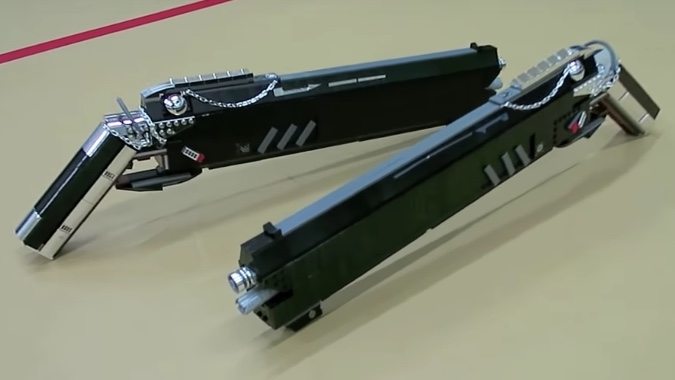 With a big enough collection of LEGOs — and enough time and determination — anything is possible. Like recreating an arsenal of video game weaponry completely out of LEGO bricks. Or creating an arsenal of Overwatch video game weaponry completely out of LEGO bricks.
But we don't have that kind of LEGO collection or that kind of time, so instead we'll enjoy watching ZaziNombies do all of the hard work for us. His latest recreation is Reaper's Hellfire Shotguns, each made up of around 550 LEGO bricks— which means you'd need a lot of LEGOs if you decide to toss them whenever you run out of ammo like Reaper does.
But ZaziNombies has an absolute ton of LEGO creations, and this isn't his only Overwatch project or even his biggest Overwatch project. His replica of Reinhardt's hammer is made of 4,500 LEGO bricks and weighs a hefty 15 pounds. We imagine that's lighter than Reinhardt's actual hammer would be, but it makes for a lot of LEGO. And, impressively, it's sturdy enough to actually swing around — though considering he only demonstrates it on plastic cups, it probably can't take an impact like the real thing.
If you haven't had enough LEGO, he's also built Sombra's machine pistol, Soldier 76's pulse rifle, McCree's peacekeeper, Roadhog's scrap gun, Winston's Tesla canon (which glows!), Tracer's pulse pistols, and Warcraft's most famous weapon: Frostmourne.