Will you check out the 7.2 PTR?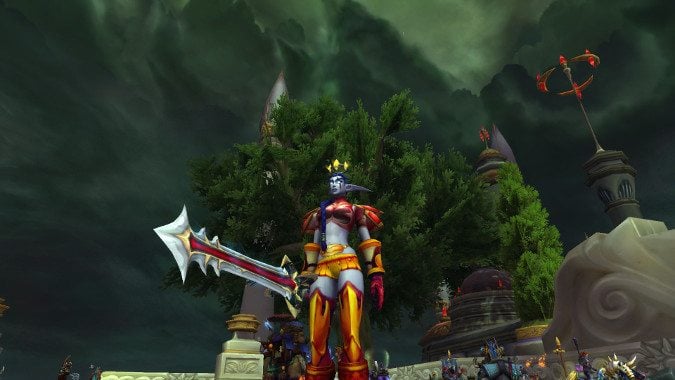 I've been on the PTR for patch 7.2 a bit this weekend, testing out things like the tweaks to the transmog system and the Demon Invasion systems. The transmog changes are still a bit wonky, some sets aren't there at all and it didn't import any of my transmog gear that I didn't still have in a bank somewhere or in my bags. It's something that I think is necessary — if systems and content don't get tested, how will the bugs get ironed out before launch?
But I know a lot of players hate the PTR and don't want to get into that kind of thing, for a variety of reasons. Some folks don't like spoilers, others just can't abide the bugginess of things. PTR's often crash a lot and are notoriously unstable and I understand why that would be an issue for a lot of people. I personally get very frustrated when the servers are up and down to the degree that they become unplayable. That's all part of a Public Test Realm, but it makes my blood pressure spike like a volleyball star, and I don't want that.
So I ask you — are you going to check out the PTR? Run some Invasions, stick a toe in the Tomb of Sargeras when it gets tested? Or are you content to wait for the patch to drop before you see it?