WoW
Jan 30, 2017 5:00 pm CT
Brawl with the Blues on the 7.2 PTR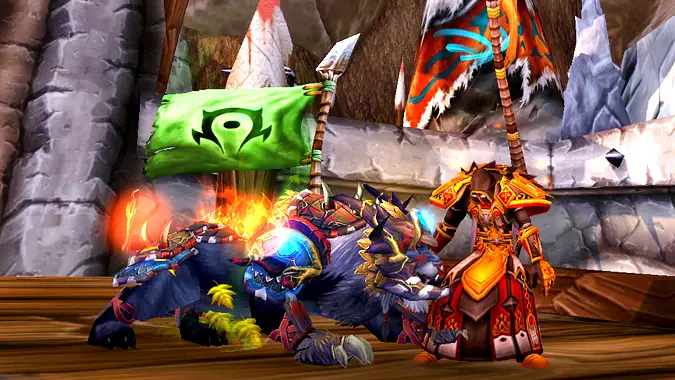 Patch 7.2 is up and running on the PTR with several new upcoming features, including the introduction of PVP Brawls. Modeled after what players have already seen in games like Hearthstone and Overwatch, the PVP Brawl system adds new rules and possibly unusual conditions to the traditional matches we're all well familiar with. If you're interested in testing out this new feature, Blizzard will be testing right along with you — on Fridays, that is. Starting this Friday, if you queue on the PTR between 3pm and 5pm Pacific, you might very well find yourself playing with Blizzard employees, or maybe even facing off against them.
Over the next few weeks, we'll be jumping into 7.2's new PvP Brawls on the Public Test Realm, and you're invited to join us!
Several members of the World of Warcraft development, quality assurance, and community teams will be queuing for PvP Brawls between 3 PM and 5 PM Pacific (6 PM and 8 PM Eastern) every Friday, starting on February 3rd and continuing through February 17th. If you'd like to join, simply log into the PTR and queue for a Brawl during that time.
Blizzard employees will be identified in game by their guild (either <Blizzard Alliance> or <Blizzard Horde>). We're looking forward to having you fighting alongside us — or sending us to the graveyard — in the Brawls!
I have to admit that I don't exactly do a lot of PVP these days, but I really like the sound of the Brawl system. Since we'll be seeing the return of Tarren Mill vs. Southshore for at least one of the Brawl modes, I'm beginning to think I may just need to hop back into the mix. If you enjoy a side of crazy antics with your PVP, the Brawl system may be right up your alley. We don't have a release date just yet for patch 7.2, but head to the PTR if you want to see what the new Brawl system is all about.