Love Goddess Tyrande pierces our hearts in latest Heroes In Development video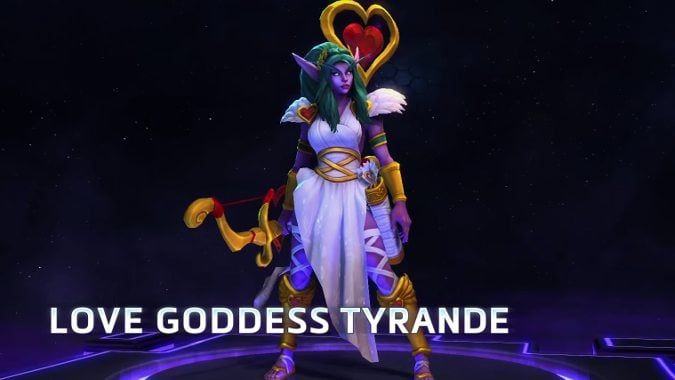 Move over, Lucio. Love Goddess Tyrande (💘) steals the stage in the latest Heroes of the Storm In Development video. Even though she's the clear winner, the video also includes the usual preview of other new skins and mounts. Lucio's frog-themed Ribbit skin carries over from Overwatch and his master skin has the obligatory silly headwear, though not quite as silly as deadfr0g.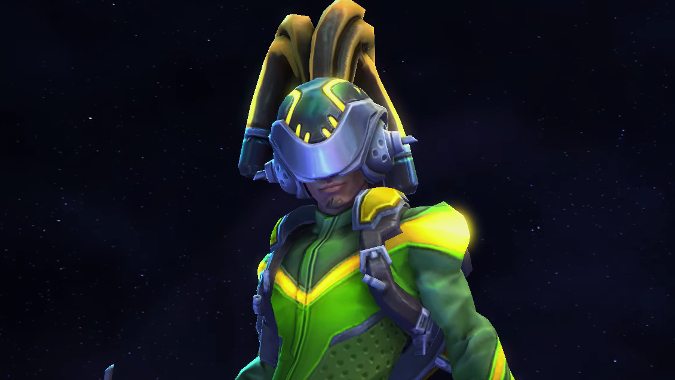 In the realm of mounts, the Flames of Judgment Charger will match Uther's Judgment armor skin and, for our bae Tyrande, we get a preview of the upcoming Heart Stone mount. (We see what you did there, Blizzard.)
Unfortunately, for those of you who were hoping for a surprise new hero on top of Lucio, that's a no-go. Lucio will have to do ya. He'll hit the PTR later today, but in the meantime, you can get caught up on his skills and talents.