Let's break down Lucio's abilities in Heroes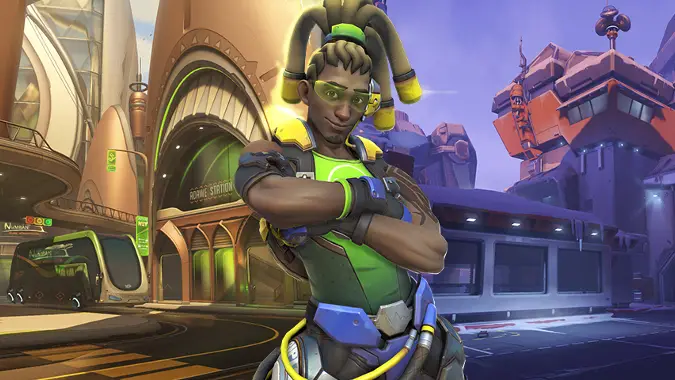 Earlier today the Heroes of the Storm team released a video showcasing the new upcoming Support hero, Lucio. Fan site HeroesHearth gave us a first look at not only his abilities, but the full set of his talents — plus a cool talent build calculating tool.
His abilities are going to look super familiar to anyone who's played him in Overwatch.
This ability deals damage and knocks back enemies in a cone shape. Lucio's "boop" may provide a lot of utility, depending on the numbers.
This is Lucio's core ability in Overwatch. Hit it once for a movement speed boost, hit it again to switch to a relatively weak AOE heal, and back again. Careful management will likely separate the great Lucios from the mediocre ones.
Increases the power of the song he's currently using on his Crossfade.
A big shield Lucio puts on all nearby heroes. This seems to follow the conventions in Overwatch, where the shield decays over time. It even has a short delay between the key press and the ability activation. Here's hoping you can kill him before he finishes the voice line, for that ultra satisfying, "let's break it–blugh"
This ability is the only real departure from Overwatch, and it's a good one. With this heroic, you cause the opposite of your current Crossfade song to happen to your enemies. With Speed Boost the enemy is slowed, and with Healing Boost you cause AOE damage. This could a game changer, depending on how it's tuned. However, the safe bet, especially in a meta that's already incredibly reliant on shields, is probably Sound Barrier.
When Lucio is against impassible terrain, he'll wall ride. This increases his movement speed, and this stacks with other movement speed effects. I can't wait for the sick jukes Lucio's going to perform when he's wall riding, with an amped Speed Boost.
Check out HeroesHearth for the full post, including all the talents you're going to get to use as Lucio.