Mischief earns over 2.5 million dollars for Make-A-Wish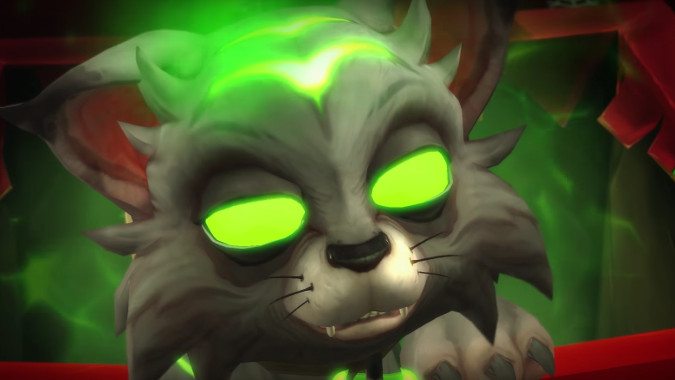 You'd have to have a heart of pure granite to not find this at least somewhat heartwarming. Once again, Blizzard has raised 2.5 million dollars for the Make-A-Wish Foundation. This time, they did it with the help of a little fel kitty named Mischief, the battle pet. The proceeds from both the in-game battle pet and the plushie doll of this malevolent but adorable feline went to the charity, and as a result of your generosity (or your desire to own said battle pet or plushy or both), kids will get to do things they'd only thought they could wish for. That's pretty cool.
It's kind of strange to realize a fel corrupted cat that only exists in a video game is responsible for sick kids getting their wishes granted in the real world, but such is life. I'm already wondering what next year's Make-A-Wish pet will be.