Did you get your Mischief yet?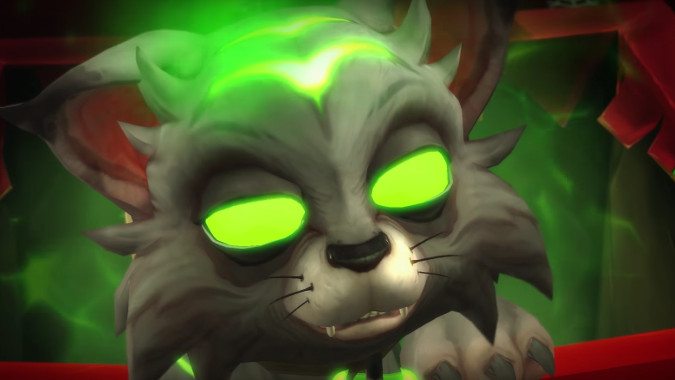 Mischief the fel kitten might just be a teensy bit evil. But any of us who have ever loved a cat and woken up at three in the morning because said cat has caught a stuffed mouse and really wants us to know, or has heard a crashing sound in the kitchen and knows the cat just attacked the blinds or knocked over something precious, irreplaceable, and fragile knows that all cats are a teensy bit evil. The important thing here is that Mischief is one of World of Warcraft's charity pets. Which means if you spend $10 US on the little guy before December 31st, 100% of the proceeds go to the Make-A-Wish Foundation.
And that's pretty cool, in my opinion.
So here comes the real question — did you pick up the Mischief battle pet? Or did you decide to pick up the plush toy version instead? Do you usually pick up battle pets when they're on sale? Or do you stick with the ones you can catch in-game? Do you make an exception for the charity pets? Let us know, we're curious. You know, cause cats.