Which WoW zone do you like the least?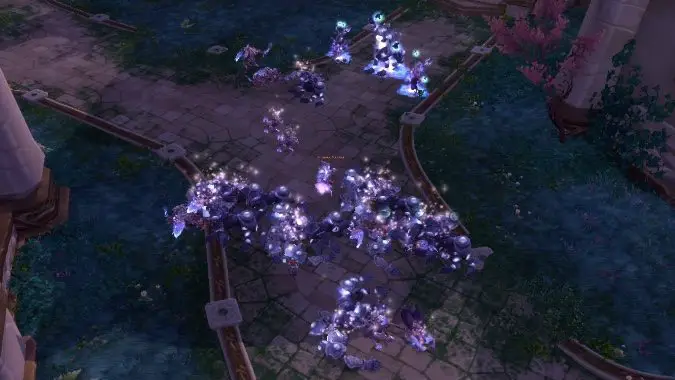 No matter how much you love World of Warcraft, there are probably parts of the game that just don't resonate with you. A specific zone's story you just don't enjoy, an instance that always frustrates you, or an area that's just too crowded — with mobs or your fellow players — to get anything done.
My most-hated area is Moon Guard Stronghold in Suramar. While you quest up through the stronghold, mobs become more densely packed and respawn rapidly — see the above screenshot for reference. Portals scattered throughout the area bring reinforcements in packs — and if you're standing at the wrong place at the wrong time, you're likely to be squished. And while there are quests with items that help you push these mobs back, you don't have these quests for the duration of the quest chain… and it can be rough. I had to return to the area recently to finish an herbalism quest, which reminded me just how much I utterly loathe Moon Guard Stronghold.
But it's certainly not the only frustrating area in the game. Nearby Suramar City can be equally frustrating in places. Like when you're doing Sick of the Sycophants. What zone — or sub-zone — do you refuse to quest through because it's just too frustrating?