Overwatch PTR: Numbani airport damaged, Doomfist has been stolen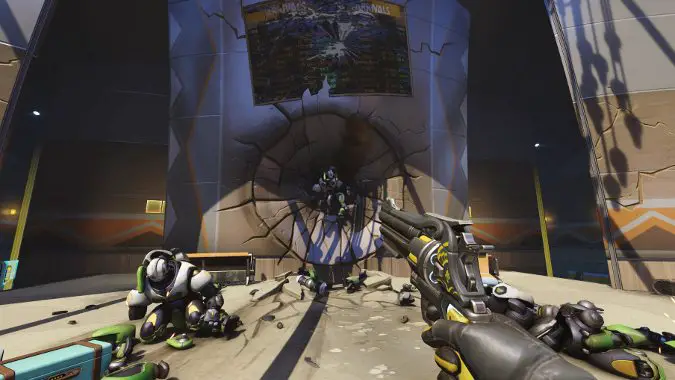 Earlier today, Overwatch released the second in-universe story beat relating to Efi Oladele: An attack on Numbani's airport. However, the PTR has also received a new update. The spawn room of Numbani reflects the described attack, but that isn't the only PTR revelation. In addition, the Doomfist — previously contained within the map's payload objective — has gone missing.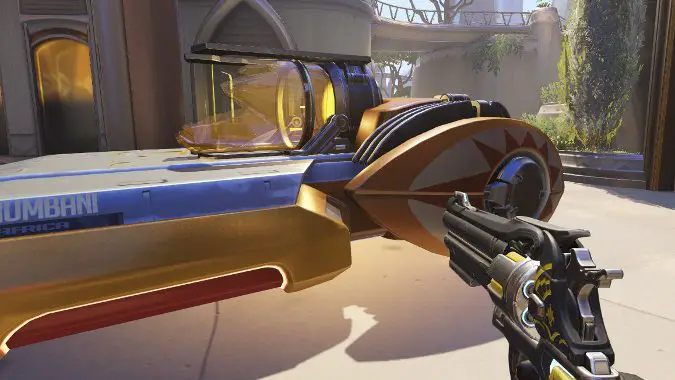 Given the crater behind the wrecked robot seen above, it wouldn't be too much of a leap to assume the damage was done by whoever now holds the Doomfist. The exact nature of Efi Oladele's role in this, however, is unclear. She was at the airport at the time — the teaser image of the damage credits Efi as the photographer — but it doesn't seem likely Efi herself caused the damages. We know Efi is, in some way, linked to the next character to join the Overwatch roster, but it isn't necessarily Efi herself. Is her tie to this character being a witness to what happened, or could we be seeing two new additions to the game? A villain who ultimately inspires Efi to apply her skills in robotics toward taking them down? This event is certainly screaming origin story.