WoW
Mar 7, 2017 1:00 pm CT
First Mists of Pandaria Timewalking event has begun
Updated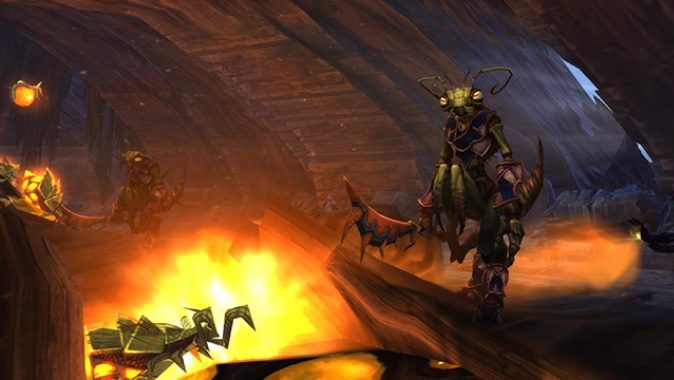 By the time we were leaving Pandaria, I was pretty sick of the place. But it's been long enough that I've developed a little nostalgia — and just in time, too, because Mists of Pandaria Timewalking arrives in WoW today. Though the event was added to the game's rotation in January, this week marks its first rotation on the calendar. In the event, players level 91 and up will be able to tackle:
Temple of the Jade Serpent
Stormstout Brewery
Shado-Pan Monastery
Mogu'shan Palace
Siege of Niuzao Temple
Gate of the Setting Sun
As always, these new Timewalking dungeons will scale in both difficulty and rewards, so they should pose some challenge even to max-level players. If you're ready to get started, all you need to do is queue up via the Dungeon Finder and rack up those Timewarped badges. For appropriately Pandarian-themed rewards, Mistweaver Xia on the Timeless Isle sells mounts, pets, and reputation items:
Reins of the Heavenly Jade Cloud Serpent
Infinite Hatchling  and Paradox Spirit pets
Reputation Tokens for all major Pandaria factions, plus friendship items
Adopted Puppy Crate and Portable Yak Wash toys
Chilled Satchel of Vegetables to help with Pandaria cooking
Updated equipment selections from Pandaria factions
But be aware, the event is reportedly a bit buggy: reports suggest some dungeons don't count towards the weekly Timewalking quest and that loot isn't correctly assigned (for example, Hunters may be getting plate drops). According to WarcraftDevs on Twitter, we should see a hotfix soon to correct these issues.
A hotfix has addressed the bugs that cropped up with this event, so you should be safe to head to Pandaria and get Timewalking (and collecting those Timewarped badges). Hopefully we'll see you around Pandaria this week!