Ana nerfs rolled back in latest Overwatch PTR update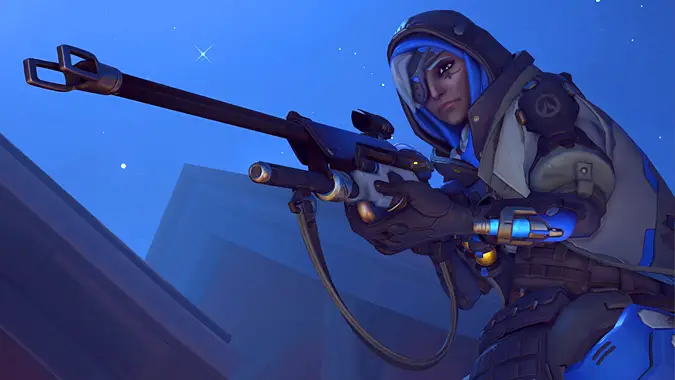 Ana fans, rejoice, because the nerfs to her Biotic Grenade — which cut its damage and healing in half — have been rolled back. (Her Biotic Rifle nerf remains, however.)  The Overwatch team seems to be taking balance changes a day at a time, and the latest updates include only four changes. Aside from Ana, Sombra and Zenyatta are also getting some tweaks: Sombra's hacked healthpacks will be easier to see and Blizzard is still trying to get Zenyatta's Orb of Discord tuned just right.
Of course, this is the PTR and who knows which of these changes will finally make it to the live realms. But if you want to try out the work in progress, you can always hop on the PTR yourself. See the full notes below.
Sombra
Hack
Hacked healthpacks can now be seen through walls for her allies.
Zenyatta
Orb of Destruction
Weapon spread removed.
We also have another build in the works, that will probably hit some time tomorrow. This build will include these changes:
Ana
Biotic Grenade
Impact damage and healing reverted to live values
Zenyatta
Orb of Discord
Targeting through barriers has been reverted