Ana nerfs and more hero changes on the Overwatch PTR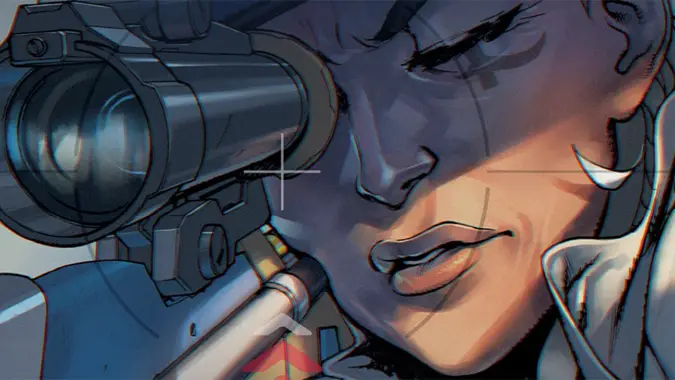 Sorry, Ana fans, but a new patch on the Overwatch PTR has put a damper on Ana's healing and damage. It's not the only change in this patch: Orisa has already gotten some tuning, Sombra's stealth and translocator have been buffed, and tweaks to Junkrat, Winston, and Zenyatta. But so far, most of the outcry is about Ana, whose Biotic Grenade damage and healing have been cut in half. Ouch.
Of course bear in mind that these changes are on the PTR, but may or may not go live. Designer Geoff Goodman specifically says the team is "trying out" these changes, so they may or may not go live in their current form. You can check them out on the PTR now and share your feedback on the PTR forums. (Or just switch from playing Ana to playing Zenyatta. That could work too.)
Check out the full patch notes below.
As we iterate on the PTR patch, we are going to be trying out the following hero changes. These should be up on the PTR very soon, hopefully tomorrow morning. As always these updates are subject to change.
Ana
Biotic Rifle
Damage decreased from 80 to 60
Biotic Grenade
Impact damage reduced from 60 to 30
Impact healing reduced from 100 to 50
Junkrat
No longer hurts himself from his own explosions. (Effect added to current passive: Total Mayhem)
Orisa
Fusion Driver
Magazine size lowered from 200 to 150
Supercharger
Cost increased by 15%
Sombra
Stealth
Sound effects and VO distance for entering and exiting Stealth reduced to 15 meters.
Translocator
Cooldown reduced from 6s to 4s
Winston
Barrier Projector
Cooldown now starts when the barrier is placed, instead of when it ends
Zenyatta
Orb of Destruction
Alternate fire recovery reduced from 1s to 0.6s
Orb of Discord
Can now target enemies through barriers