The Queue: Monday shortday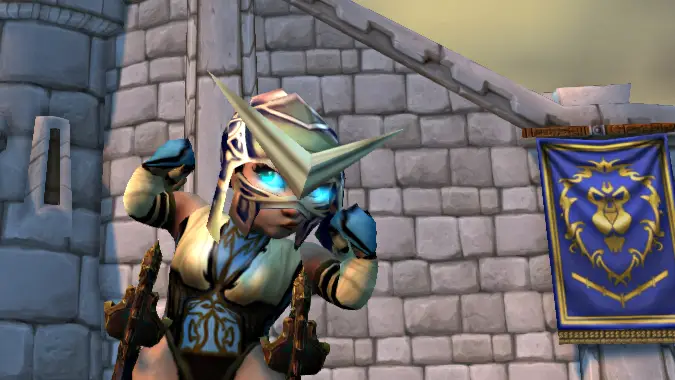 Welcome back to The Queue, our daily Q&A feature for all of Blizzard's games! Have a question for the Blizzard Watch staff? Leave it in the comments!
---
SOEROAH ASKED:
Whatever happened with the Action Cam?
You can still activate it with mods/addons, but has otherwise been removed as an option in the base UI. The feature was still experimental/under development and, somehow, was being automatically enabled for some users — or accidentally enabled by the user without knowing how they'd done it. If you're someone prone to motion sickness in games, the action cam was going to ruin your whole day. Given recent experience with boss fights' movement mechanics causing some raiders to become sick, the devs were likely very sensitive to something that screwed with a user's camera, intentionally or otherwise.
---
BOOL1989 ASKED:
Do you keybind? If so, when did you learn to keybind? Was it hard for you to learn?
I mess with keybinds in most games to find buttons that are more comfortable for me, but in WoW, I lean more on modifier macros to condense my action bar. When I still played my Paladin, for example, most of my Holy Power spenders were on one button. Pressing 1 used Templar's Verdict. Pressing ctrl+1 used Divine Storm. Pressing alt+1 used Word of Glory or Hand of Glory or whatever they called it a couple expansions ago.
I don't mess with the actual keybinds in WoW too much because there's just a metric ton of hotkeys and shortcuts and I've found changing one leads to a cascade of needing to change others. I want to switch A keybind to button X but B is already bound to X, so I need to move B to Y but C is already bound to Y, so then I need to… and so on.
So yeah, for me, condensing my spells and cooldowns via macros was a more effective thing to do. I learned mostly by googling macros and using what others have shared, really.
---
CHRTH ASKED:
Was it called "Traitor's Overlook" before Nightglaive turned traitor?
Absolutely. Traitor's Overlook is the Broken Isles' designated traitor zone. You know how some cities have designated places for exchanging goods you've purchased on the internet? Say, your local police department has a marked location for swapping craigslist goodies to avoid any funny business? Traitor's Overlook is the Broken Isles equivalent. Everyone goes there if they want to betray their people. They ensure a safe transition from good to evil, and once the exchange is complete, they kill you. Pretty convenient for all involved.