Tavern Brawl awarding a new Journey to Un'goro pack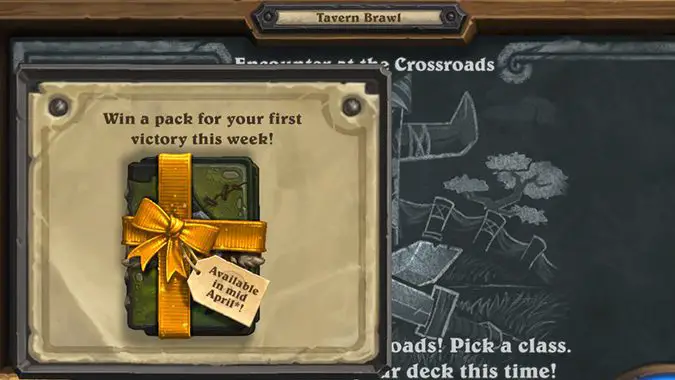 Although this week's Tavern Brawl isn't exactly a new challenge (it's Encounter at the Crossroads again), the reward is a refreshing change. Besting this tavern brawl will net you a cool Journey to Un'goro pack. If you're not familiar with this week's challenge, there's no deck construction involved unlike last week's Heroic Tavern Brawl. Simply pick a class and a deck will be generated for you.
If you haven't pre-purchased the 50 packs for $50 special, there's still time to do it. Card reveals from the upcoming expansion officially begins on March 17. If you do earn this week's Journey to Un'goro pack, be warned: you won't be able to open the new pack until the official expansion launches.