WoW
Mar 17, 2017 8:08 pm CT
Un'goro Madness already nerfed in latest WoW hotfixes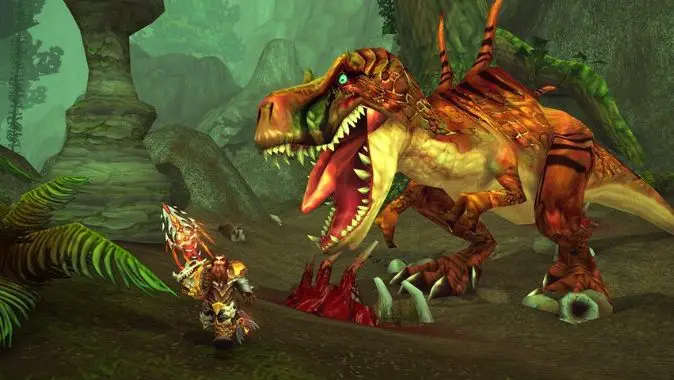 Happy St. Patrick's Day, everyone! I hope you're ready for some WoW hotfixes. The good news is that none of you are getting nerfed. Unless you're a raid boss. Sorry, Tichondrius and Gul'dan, if you're reading. Also getting hit by the nerf bat is the Un'goro Madness holiday that started today. (Okay, maybe they're bug fixes, but nerf bat is just so fun to say.)
The notes are pretty small, but if you're hitting up Nighthold or Un'goro Madness this weekend, you'll want to know about them. See the full list below.
Dungeon and Raid
The Nighthold

Tichondrius

Health reduced by 10% on Normal difficulty.
Enrage timer increased by 60 seconds on Normal difficulty.

Gul'dan

Resolved an issue that could cause Eye of Gul'dan to inflict damage faster than intended.
Events
Un'Goro Madness

The amount of healing done by Absorb Tar has been significantly reduced.
Clutchmother Zavas' grubs should now despawn after she is defeated or leaves combat.