WoW
Mar 29, 2017 10:23 am CT
First batch of WoW patch 7.2 hotfixes fix Trilliax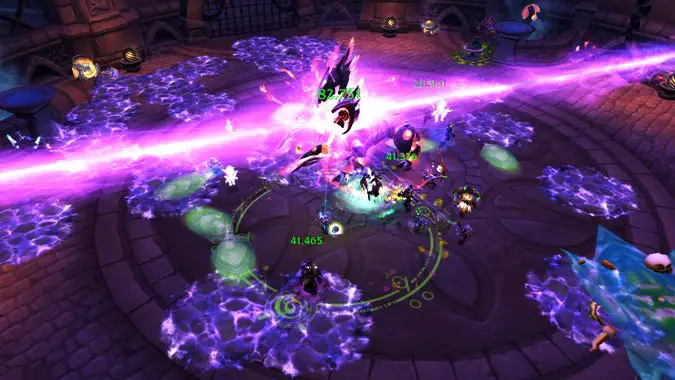 Hotfixes, piping hot! No sooner did we get a new patch than we saw a host of issues in need of fixes… though these hotfixes just scratch the surface. But there are some solid fixes here, including re-adding the Ahead of the Curve: Gul'dan achievement (which should be available until Tomb of Sargeras opens). Still, the biggest fix so far may be one that was hotfixed before the hotfixes: a bug with Trilliax that caused beam animations not to match the direction of the beam. As you can imagine, it caused more than a few raid wipes.
Trilliax aside, for a complete list of the hotfixes, you can check the official site, or just keep reading.
Creatures
Skittering Demons and Sister Silkreaver should no longer randomly evade.
Dungeons and Raids
The Nighthold

The Achivement Ahead of the Curve: Gul'dan can once again be earned. It will be available until Tomb of Sargeras opens.
Quests
Completing World Quests that award reputation should again bring you across the threshold from Revered to Exalted.
Gryphons should be easier to shoot during "The Splintered Fleet".
Players should now be able to turn in "The Final Judgement" after completing it.
Zone
Players who die in Xylem's Tower or the surrounding area are now placed at the closer tower graveyard.
It's not surprising that we'd see a few bugs in a new patch, but I am surprised that the Ahead of the Curve achievement for Gul'dan needed one. There will probably be more in the days to come, I'd expect.