Diablo 3's Necromancer closed beta is now live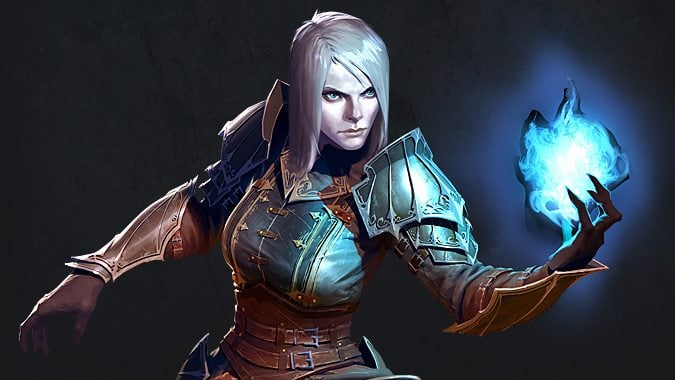 The closed beta test for Diablo 3 Necromancer class and associated content is now live. This closed beta is by invitation only, so check your Battle.net launcher Blizzard app to see if you've been invited.
Blizzard has provided both an overview of the Necromancer's skills and the latest patch notes, detailing the content included in the beta thus far. In addition to the new class, the beta also includes the new zones of The Moors and the Temple of the Firstborn. These zones can be accessed in Adventure Mode and include new bounties.
PTR PATCH 2.6.0 – v2.6.0.44923
Below you'll find the preliminary notes for Patch 2.6.0, including the Necromancer beta. Please note that this isn't the final version and that some changes may not be documented or described in full detail.
Please note that content availability during the beta will vary depending on testing needs.
GENERAL
New Feature: Challenge Rifts

Explore new builds created by fellow players in a weekly static dungeon. You can access these through the main screen, similar to Adventure Mode and Campaign Mode.

Note: New Challenge Rifts may be available more frequently during the beta.
CLASSES
New Class: Necromancer

As a master of the dark arts, you wield the powers of life and death necessary to restore the Balance! Necromancers are powerful spell casters who lay waste to their enemies using curses and reanimation—along with an obedient cadre of pets. This new class employs a controlled gameplay style using the raw materials of life: blood and bone.
ADVENTURE MODE
New Zones: The Moors & The Temple of the Firstborn

The fog-enshrouded Moors and the darkened Temple of the Firstborn can be explored in Adventure Mode through a new waypoint on the Act 2 map.

Set Dungeons

The user interface has been updated to better explain tier completion requirements.
With this, the basic completion tier must be finished within the given time limit.

Bounties

Four new Waypoints have appeared in Act IV. Each one has bounties to complete. These Realms of Fate are the unintended consequences of the battle between the nephalem and Diablo in the High Heavens.