Have you achieved your Noblegarden goals yet?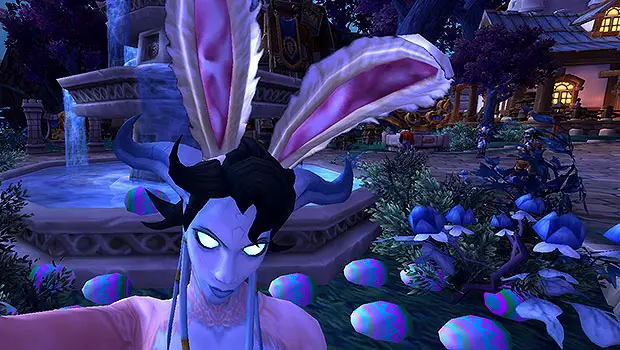 Noblegarden inexplicably started on a Monday this week, after the real life event had already happened, so you'll be forgiven if you haven't dug into it yet this year. The good news is there's still time. The in-game event isn't over until 11 a.m. this Monday, April 24.
New this year is a battle pet the Noblegarden Bunny which can be bought for 200 Noblegarden Chocolate. And if you buy the Noblegarden attire now, it will be added to the appearance tab in the upcoming patch 7.2.5 so in future Noblegarden weekends, you can transmog to these sets easily.
Don't forget there's still the Tome of Polymorph: Rabbit for Mages level 60 and up to acquire as well as the Swift Springstrider mount for everybody. For you battle pet collectors there's the Spring Rabbit's Foot for sale and also the non-battle pet Mystical Spring Bouquet for all your potted plant needs.
I haven't participated in Noblegarden in a few years, but I may join in my guild's easter egg hunt this weekend (or you can organize your own.) I also have my eye on that Polymorph tome for my Mage alt.
Are you taking a break from defending the Broken Shore from the Legion's onslaught to overindulge in virtual chocolate and collecting bunny ear headpieces or skipping it this year?