Diablo 3 Necromancer Dev Q&A Livestream on May 3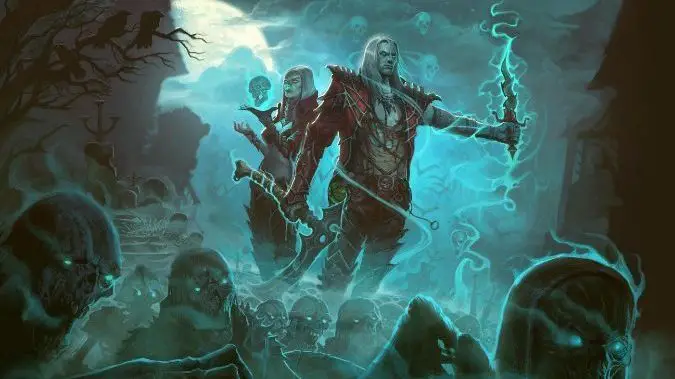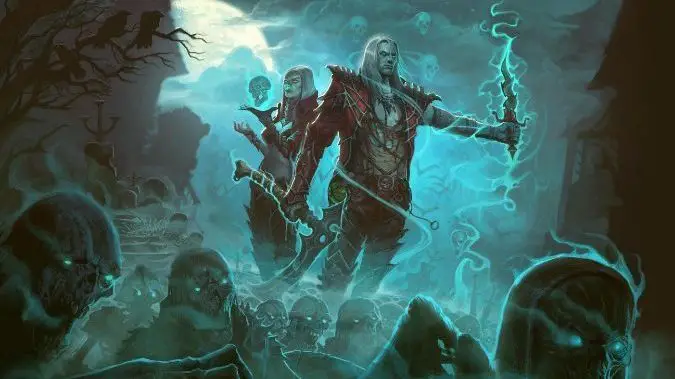 Next Wednesday on May 3rd, Diablo Senior Game Designer Travis Day and Lead VFX Artist Julian Love will be livestreaming at 4p.m. Pacific on the official Diablo Twitch channel. For an hour they will answer your questions about the development process of the upcoming new Necromancer class that's currently in beta. You can submit questions early via Twitter using the #D3QA hashtag or dropping them in this specific forum thread.
I've been leveling the Necromancer in the closed beta the last few weeks, and so far have found the class very enjoyable. It has many different styles of play depending on your skill loadout. You can raise an army of skeletons, undead mages, and more to swarm your enemies while you drain your foes from afar. Alternatively, you can summon one massive behemoth if you know you're going to face one big boss. Or you can encase yourself in bone armor made from the bodies of those who oppose you, and go in swinging a spectral scythe as a solo melee machine laying down curses as you go.
To learn more about what they have planned for the Necromancer class being introduced in the upcoming DLC pack later this year, don't miss the livestream next week.