Are you doing the Glowcap Festival micro-holiday today?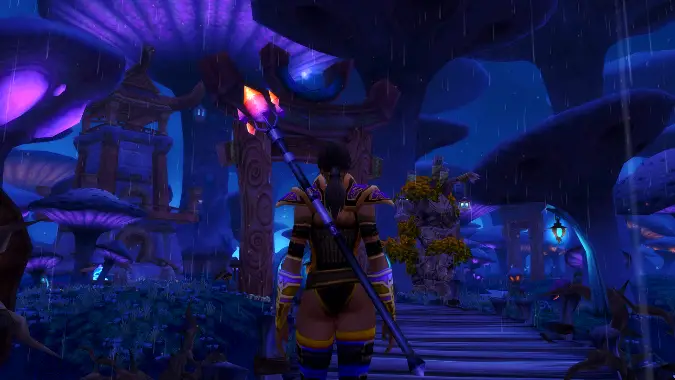 Today, and only today, another micro-holiday is popping up on the calendar. The Glowcap Festival is taking place in Zangarmarsh. Help out the Sporelings with some of their typical mushroom malarkey and you'll net yourself a little Sporeggar rep.
I don't think I'll be participating today, though. There's a priest I abandoned a long time ago after a big guild blowup. She played through most of the Burning Crusade as a hardcore raider and alchemist, so her rep with Sporeggar is about halfway through Revered. I would absolutely be firing her up to finish that off and get one of the sweetest tabards in the game if she weren't still stuck at level 70 on a PVP server. That's just asking to get your day wrecked.
I'm also hosting a cookout today, which really puts a damper on my ability to participate at all. I may be able to sneak in real quick after everyone goes home, but I figure I'll be pretty exhausted by then.
Are you going to participate in the Glowcap Festival? Do you participate in micro-holidays? Lastly, perhaps most controversially, is the Sporeggar rep tabard really one of the best in the game?