WoW
Jun 13, 2017 5:27 pm CT
Patch 7.2.5 undocumented changes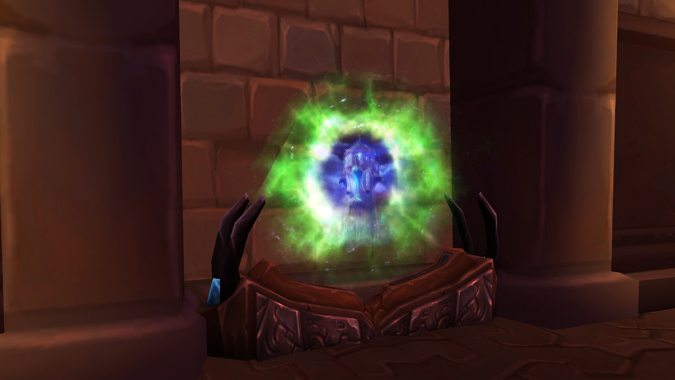 Patch changes tend to have a habit of sneaking in outside of the patch notes. As much as we'd love to have a complete list of every single thing, it's inevitable that some will fly under the radar. Most of these are small quality of life changes, though the nerf to the Follower relic has some up in arms. Here are changes people have noticed from around the WoW-verse.
You use Marks of Honor to buy Seals of Broken Fate. They cost 5, 10, and 20 Marks for the first, second, and third Seal, respectively.
Numerical amounts for currency, reputation, and achievements now include commas to denote large numerations.
Order Hall reputation mission bonus tokens are now worth 1500 reputation (750 for Nightfallen and possibly Armies of Legionfall), up from 250.
Broken Isles faction reputations now show exactly how much rep you earn for the paragon caches after exalted, rather than the generic "reputation has increased" chat message.
Crafted gear can be upgraded to 900 item level, up from 885 in the patch notes.
Correct. We'll have a complete hotfixes update later today with new hotfixes such as this one. https://t.co/gzoN2Asy7b

— WarcraftDevs (@WarcraftDevs) June 13, 2017
The Suramar teleport in the Mage class hall now has an image instead of being blank.
Warrior Sky Jump animation has been changed, likely to help with the disconnect issues that have been plaguing them since Legion launch.
Shaman follower Reghar Earthfury has an appropriately-sized flying mount.
The Dungeon Journal now includes Living Infernal Core in the loot table for Gul'dan. This is the mount that has a random chance to drop in Normal, Heroic, and Mythic mode.
Illnea Bloodthorn now sells Abundant Order Resources Cache: 4000 Order Resources for 20 Blood of Sargeras.
Pouch of Wonder and Shard of Twisting Nether Artifact Power token rewards have been reduced from 100% drop rate to 20%, but the amount of each token has been increased 500%.
In Patch 7.2.5, the Follower equipment Artifact Power rewards' 100% drop rate has been reduced to 20%, and the drops reward 5x the AP. https://t.co/qLpxZvukxL

— WarcraftDevs (@WarcraftDevs) June 13, 2017
Adopted Puppy Crate from Mistweaver Xia, the Mists of Pandaria timewalking vendor, is now a toy.
Heirlooms from Garrosh in Siege of Orgrimmar can be upgraded to 110, but they cannot be equipped until level 90.
Prestige titles for PVP have been moved and are alphabetical. However, they are not listed with the other titles.
Gladiator gear can be obliterated for 15 Echoes of Battle, up from 10. Combatant gear is worth 1 Echo of Battle.
PVP tokens now cost 100 Echoes of Battle, up from 75.
Marks of Domination have been converted to gold.
In Blackwing Lair, Razorgore instantly destroys eggs instead of having a cast time, speeding up transmog runs.
Sha of Anger now has a static spawn point (near One Keg), rather than the various locations in Kun-Lai Summit.
The WoW client now remembers its position when opening up on Mac computers. Windowed-Fullscreen mode has also been fixed on external monitors, showing the full client rather than being cut off.