WoW
Aug 2, 2017 7:57 pm CT
Latest WoW hotfixes adjust Mythic Mistress Sassz'ine and other odds and ends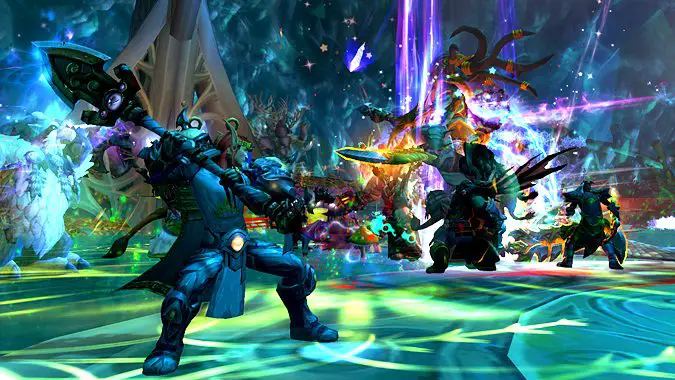 A couple quick hotfixes have been posted yet again for WoW. The most drastic change has to do with Mistress Sassz'ine on Mythic difficulty. A couple mechanics have had their timers increased, spreading out the amount of things that can possibly kill you. Concealing Murk duration was increased to 12 seconds, which provides more leeway when trying to avoid the tornadoes. Crashing Wave now has an additional second before it it actually occurs after the visual warning, giving players more time to run out of the graphic, and Befouling Ink has 5 seconds longer between casts in stage 3. Since Mistress Sassz'ine is a bit of a wall for guilds progressing through the first half of Tomb of Sargeras, this should help more groups get over that hump.
A couple other minor issues were also addressed, such as the dragon eggs in Darkheart Thicket, Archaeology digsites not appearing, and Calydus in the Warlock Class Hall. Check out the full notes below.
Class Halls
Warlocks who have completed their class mount quest should be able to see Calydus' vendor list.
Dungeons and Raids
Darkheart Thicket

Dresaron has tidied up his lair, moving his eggs to the edge of the room.

Tomb of Sargeras

Mistress Sassz'ine

Crashing Wave takes 1 second longer to occur after the warning visual in Mythic difficulty.
Concealing Murk duration increased to 12 seconds in Mythic difficulty.
Befouling Ink recast time in stage three increased by 5 seconds in Mythic difficulty.
Professions
(Hotfix in testing) Fixed a bug preventing the Archaeology digsite in The Wildwood from functioning properly.