WoW
Aug 8, 2017 8:30 pm CT
Demonic Inquisition nerfed in latest WoW hotfixes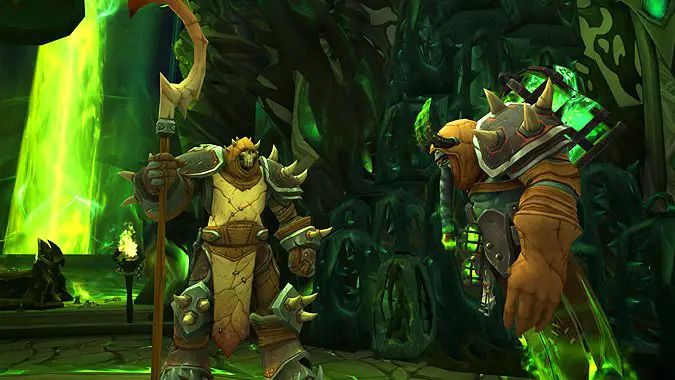 The latest WoW hotfixes are few in number, but no less important. Demonic Inquisition has received a nerf, which should make it easier for guilds working on those earlier bosses. The enrage timer has been increased by a whopping 4 minutes, from 8 minutes to 12. Calcified Quills also received a timer adjustment, increasing the amount of time before it goes off after targeting a player. This will give players more time to move out of the way when the quills go erupting across the floor. Players only had 3 seconds to move out of the way before, which has been increased to 5 seconds.
The other item on the menu is in regards to Resto Druids' Efflorescence, which will now target players over pets all the time. Apparently choosing the Spring Blossoms talent was affecting this. Full hotfix notes are below.
Classes
Druid

Efflorescence healing will prioritize players over pets in all cases, including with the Spring Blossoms talent.
Dungeons and Raids
Tomb of Sargeras

Demonic Inquisition

Increased the time Calcified Quills takes aim at a player before casting to 5 seconds (was 3 seconds).
Increased the time it takes Demonic Inquisition to enrage to 12 minutes (was 8 minutes).