Gul'dan is the eye-hole man once again in latest WoW hotfixes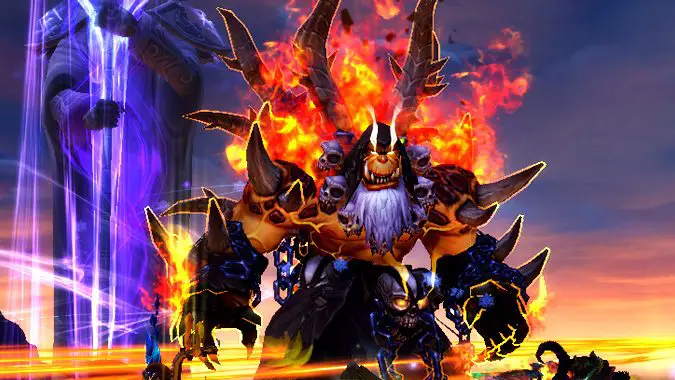 As is tradition with a brand-new WoW patch, the days following its release are full of hotfixes. Today is no different, bringing small but welcome adjustments to life on Argus (and a few other places).
Everything Argus-related is a quality-of-life change, while the other major adjustments are those made to the Tomb of Sargeras raid. Several encounters have been nerfed, though at least one of these was done so in order to revert unintentional difficulty buffs made with 7.3.
Oh, and Gul'dan can once again have his eye removed from his lifeless corpse after beating him in the Nighthold encounter on Normal and Heroic difficulties.
See for yourself below:
Argus
A Prime Naaru has found its way onto the Vindicaar to provide aid to recently fallen heroes.
Tassia Whisperglen, a stablemaster, has traveled to Argus.
Items and abilities granted by Class Hall research should now work on Argus.
Fel Lava on Argus will no longer damage pets.
Classes
Mage

Rule of Threes causes Arcane Missiles to properly fire a total of 8 missiles.
Dungeons and Raids
Tomb of Sargeras

Misstress Sassz'ine

Health decreased by 5% in Mythic difficulty.
Razorjaw Waverunner health decreased by 10% in all difficulties.
Hydra Shot split damage decreased by 25% in all difficulties.

Maiden of Vigilance

Fixed a bug with Unstable Soul not working correctly in Raid Finder difficulty.

Sisters of the Moon

Moontalon's health was unintentionally increased on Mythic difficulty in 7.3. It has been reverted to its original value.
Corrected an issue that could cause tanks to incorrectly be targeted with Lunar Beacon and Incorporeal Shot.
Player Characters
Fixed an issue that prevented one Night Elf Male hairstyle from appearing.
Artifact weapons with a challenge artifact appearance selected should no longer revert to their base appearance if the player is logged out while in a different specialization.
Quests
Gul'dan should once again drop his eye in Normal and Heroic difficulties for "The Nighthold: Darkness Calls".