News
Sep 27, 2017 10:00 am CT
Blizzard launches new Blizzard Battle.net mobile app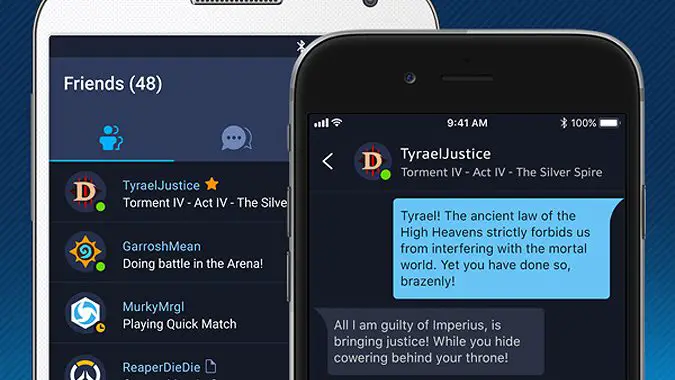 Blizzard has just launched a new mobile app for IOS and Android devices that should make keeping in touch with your friends that much easier. The Blizzard Battle.net mobile app will let you chat with your friends no matter where you are. Or if you happen to meet a new friend, you can add them to your friends list instantly. The free-to-download app puts the convenience of Battle.net chat right in the palm of your hand.
It does not, however, interfere with gameplay. Apps for World of Warcraft will log you out of the game while in use, this app will not. Instead, it's simply an extension of the chat interface already available in the Blizzard Launcher. It also won't let you interact with any game UI or menus — it's a standalone app. You can't check the Auction House from the new app, nor can you hop into guild chat. However, if World of Warcraft isn't your game of choice, this app is a great way to keep in touch with your friends no matter what games they happen to be playing.
It's a pretty simple interface, easy enough to use, with no extra bells and whistles to merrily chew through your phone battery. The Blizzard Battle.net app recently added emoji support as well, so if you want to copy and paste your favorites to your friends, you can. Sadly, there's still no sign of the offline mode that people have been longing for. But with the new app released, maybe that's in the works? We can only hope. For more about the new app, check out Blizzard's official news post. Or if you'd just like to download it and start chatting, hit up iTunes or Google Play.