WoW Live Developer Q&A Thursday, October 5th with Ion Hazzikostas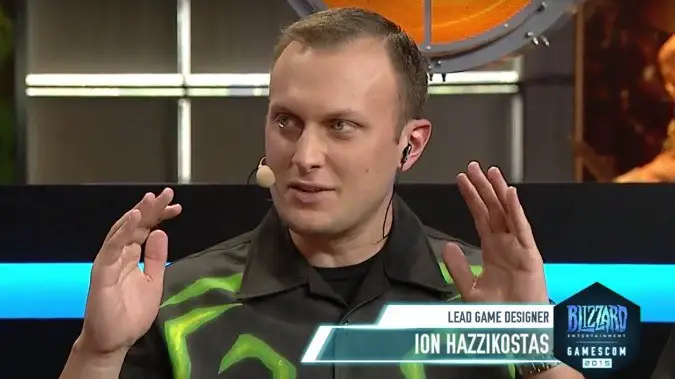 This Thursday it's time for another Live Developer Q&A. At 11 AM Pacific, head to the Warcraft Twitch channel and join World of Warcraft's Game Director Ion Hazzikostas as he answers questions about how patch 7.3 has rolled out so far, any questions you might have about the patch in general, or even any Legion questions you have burning a hole in your skull demanding answers. So if you've got questions for Ion now's the time to ask them.
How? Well, there are two ways you can attempt to get your questions to Ion. First, you can leave them in this thread on the forums. If you'd rather ask your questions via Twitter, there's a hashtag you can make use of — just tweet with #LegionQA in the tweet and remember to keep your question short since they're looking for 40 words or less questions to answer.
I always enjoy watching Ion answer questions — he's got a very direct and informative style and breaks a subject down in a way that makes it much more easily digestible than it could be. He has a positive gift for answering difficult subject matter in a measured, thorough way. And so we get a chance to watch him do exactly that this Thursday and I for one am eager to see what questions get answered. We're getting closer to BlizzCon, so I for one am curious about patch 7.3.5 and if there's going to be a patch 7.4 and if so, what's going to be in it. But we'll see what the community asks over the next few days.
Join us live on Twitch.tv/Warcraft Thursday, October 5, at 11:00 a.m. PDT, as we sit down with Game Director Ion Hazzikostas for our next live developer Q&A. We'll be looking back over the first few weeks of 7.3, and answering your questions about everything involved with the patch, as well as any questions concerning Legion you may have.
You can submit your questions here in this thread or on Twitter by using the hashtag #LegionQA.
As a reminder, please keep your questions short (40 words or less) so that we can get to as many questions as possible. We look forward to you joining us live on Thursday!