What do you do at the end of an expansion?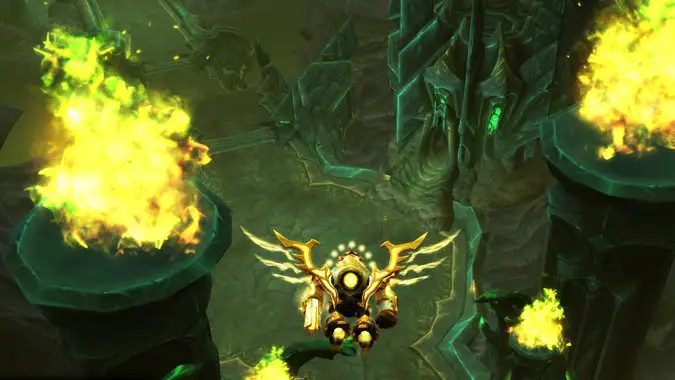 Legion isn't technically over, especially considering the next expansion hasn't been announced yet. But as far as we know, we're currently in the final content patch of Legion. That's close enough to done in my book. How do you spend your time in these closing months of an expansion? Canceling a subscription is an option, of course. If you've done what you wanted to do in an expansion and you're simply waiting for the next one, it's reasonable to save your subscription fee for another day.
Those of you who continue playing, what do you do? Personally, I use this time to make gold. See, I have a pretty high tolerance for extremely repetitive tasks, and the most lucrative repetitive tasks appear at the end of an expansion. Currently, I have a roster of alts grinding away at Argus World Quests. Where other people collect pets and mounts or hunt achievements, I chase gold. I'm padding out my Blizzard Balance with WoW Tokens and, once the next expansion rolls around, I'll be able to buy just about anything I need for a jump start. Thanks to Argus and WoW Tokens, I might never need to spend my own money to buy a Heroes of the Storm skin ever again.
What about all of you? Do you level alts? Chase achievements? Transmog? Cancel your subscription?