Enjoy this pre-BlizzCon Heroes rotation while you can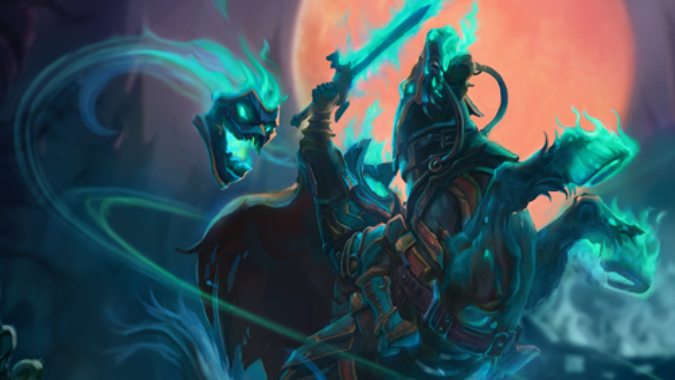 We're into the final countdown to BlizzCon, and that makes for a slow week in Heroes of the Storm. Honestly, a new free hero rotation and a fresh set of sales are pretty low on our hype list. But we do still have a few days to kill before BlizzCon, so why not enjoy them with the latest batch of rotations, the Hallow's End event (which lasts through November 14), and this week's Halloween-themed brawl?
We're sure to get news on Friday at the BlizzCon opening ceremony and the Heroes of the Storm: What's Next panel happening later in the day. But for now we'll just have to wait it out in the Nexus.
Free hero rotation
Li Li
ETC
Zagara
Butcher
Kael'thas
Artanis
Anub'arak
Malthael
Gul'dan
Xul
Tychus (Slot unlocked at Player Level 5)
Brightwing (Slot unlocked at Player Level 10)
Samuro (Slot unlocked at Player Level 15)
Ana (Slot unlocked at Player Level 20)
Hero sales
Nova: 312 Gems
Tyrande: 250 Gems
Featured items
Widowmaker Nova skin
Warden Tyrande skin
Old Berserker Kharazim skin
Custom Rig Tychus skin
Rusted Bone Visage Xul skin
Ivory Lo'Gosh Varian skin
Head Chef Stitches skin
Sulfuron Uther skin
Amber Spectre Phantom mount
Drakkari War Bear mount
Weekly brawl