Hearthstone's Kobolds and Catacombs expansion launches December 7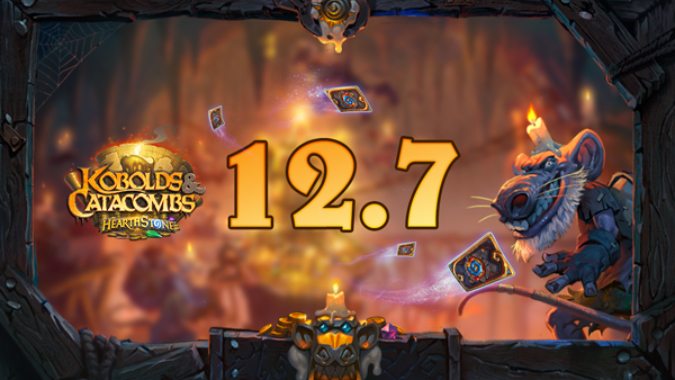 Get ready to do some dungeon-diving, because Hearthstone's Kobolds and Catacombs expansion is coming out next Thursday, December 7. The game's latest addition features the requisite new cards — 135 of them, some of which have been revealed already — but more interesting is the game's new Dungeon Run mode. This single-player dungeon crawl is an all new kind of Hearthstone experience, and you can play without spending a single dime on the expansion because decks are pre-constructed and you earn cards as you play. It's a true free-to-play mode, and we're looking forward to seeing it in action.
But if you're planning to invest in cards, you'll want to get in on the pre-order while it's still available. There's plenty of debate about how expensive Hearthstone is, but the 50-pack pre-order bundle for $49.99 is the best deal on packs you're going to find. If you want cards without a monetary investment, you'll get three free Kobolds and Catacombs packs and a random Legendary weapon for just logging in after the expansion's launch. And if you're willing to put a little effort in, three Dungeon Run quests will reward you with a pack each. Six packs for $0 isn't a bad deal at all.
While we wait, check out the Kobolds and Catacombs cards we know about so far and start working on those new deck compositions.