WoW
Dec 4, 2017 3:00 pm CT
Pet battle tabard and universe-spanning quest discovered in patch 7.3.5 PTR files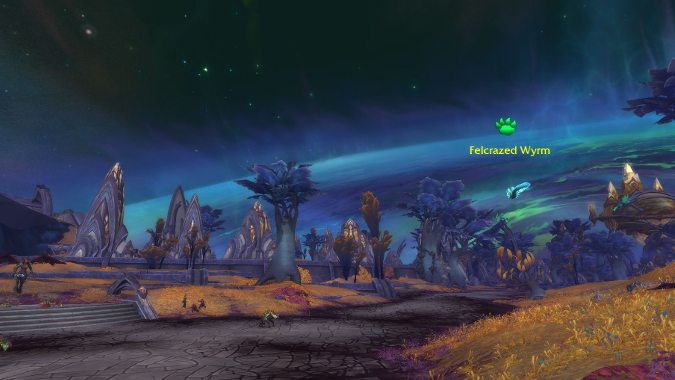 Sometimes I find myself wishing that magic were real. Then a new update comes to the PTR, and the staff at Wowhead make themselves known as wizards among muggles once again by showing us everything hidden in the code. This time, they conjured up a ton of cool new stuff for pet battlers on the World of Warcraft patch 7.3.5 PTR.
Most of the newest stuff we'll be seeing comes for PVP battlers in the form of a new series of Family achievements. Like previous Family achievements, you'll have to defeat an opponent using a team made up of only one family type. To earn the Family Brawler achievement, you'll have to queue up and defeat 10 opponents with each full-family team. The reward is speculated to be a cool new paw print tabard, though that's currently just speculation.
Adding PVP content to pet battles via this type of stunt achievement makes for very little hands-on developer work, but makes for hours of enjoyment — and/or frustration — for pet battlers. This is a great way to stretch content for one of the most obsessive niches in WoW. Personally, I'm also quite interested in the current wording of the achievements — "Level 25" as opposed to "max level." This may mean level cap is staying 25 for Battle for Azeroth, or it may mean you'd better get your stable in gear ASAP.
If you're a die-hard PVE pet battler, there may be some new stuff for you, too. First up, there's the Mailemental, a new pet which is…well, it's currently a bit of a mystery. It seems to have a quite lengthy questline associated with it, wherein you'll go through snow, rain, heat, and the gloom of night to complete your newly appointed rounds. The number of zone markers unearthed is just a bit intimidating!
Lastly, we were worried about Uuna since she went in-game on Argus. She's a ghostly little Draenei companion pet whose flavor text in-game says she was "infused into an Ur'zul." There's a sizable amount of datamined spoiler text around her, which we'll let you read over on Wowhead while we go find some tissues.