WoW
Dec 11, 2017 4:00 pm CT
Chadd "Celestalon" Nervig joins Hearthstone team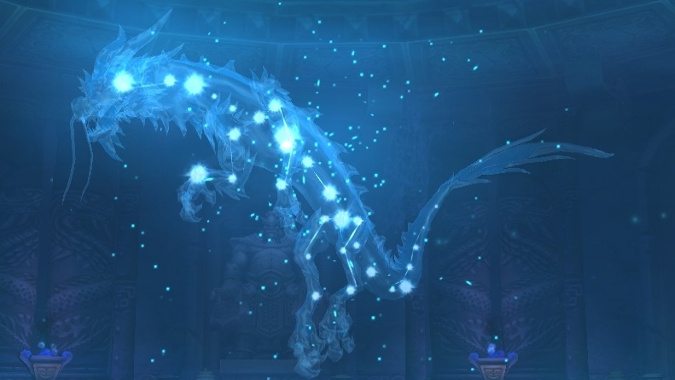 Chadd Nervig, better known to us as Celestalon, a Technical Class and System Designer for World of Warcraft has been involved in a lot of things WoW — everything from Artifact weapons to the Endless Halls. If you wanted to tear your hair out while doing the Riddle of the Lucid Nightmare because of said halls, you can thank Celestalon for your suffering. Also, from what I understand, if you did tear your hair out he's a deft hand with styling and coloring hair so he could probably have helped you come up with a new 'do.
However, as of last week, Mr. Nervig has moved on from World of Warcraft, although he's hardly going very far. He's moving on to Hearthstone, following in the footsteps of others like Dave Kosak. This isn't a huge move in Celestalon's case, because he's worked on the design of the game before, according to Ben Brode.
Classes, systems, spreadsheets, the occasional obscure questline… These have been the primary focus of my life for years now. I cannot thank the WoW community enough, for your passion, your friendship, the laughs, the excitement, for being able to do something I love.

— Celestalon🎁🌙 #ABetterABK💙 (@Celestalon) December 8, 2017
I think it's an interesting move. Clearly Celestalon is conversant with Hearthstone and its systems already, and he's knowledgeable about Azeroth as a setting, so he'll likely bring a good deal of creativity and skill to the design challenges of an online card game.
It has been an honor. But the time has come for me to adventure elsewhere within Azeroth, and tackle a different challenge… Cards! I'll see you soon, Hearthstone fans! pic.twitter.com/b98pOfuFdQ

— Celestalon🎁🌙 #ABetterABK💙 (@Celestalon) December 8, 2017
I have to admit, though, I'll miss his ability to construct fiendishly elaborate mazes for us all to go crazy trying to get a pony in. I first remember Celestalon as the guy who tweeted a lot of explanations for what they were doing with Secondary Stats in Warlords of Draenor, and he's always been good at breaking down design elements in an easily digestible format for us players — hopefully his replacements have that same gift for clearly elucidating the hows and whys of technical game design. Best of luck to you, Mr. Nervig, and I'm sure World of Warcraft's loss is very much Hearthstone's gain.