WoW
Oct 27, 2017 6:00 pm CT
Blizzard on the Lucid Nightmare and what could've been better about the Endless Halls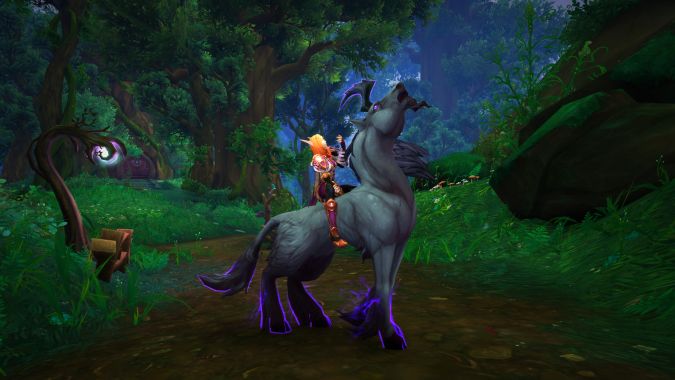 It's pretty likely that you've heard of the Lucid Nightmare mount. It was the most recent of Blizzard's complicated puzzles, and it had the secret-finding community working round the clock back in September. If you need a refresher, however, recall the insanely complicated riddles that needed to be solved to acquire the mount.
Now that a significant amount of time has passed, Blizzard decided to release a blog post that discusses the entirety of the process, riddle by riddle. They've also provided some developer insight alongside each of the steps as a way of revealing what went into each step and, in some cases, what they've learned from the responses to the overall experience.
RACKSUM GREEP IS THE KEY
I especially like the insights given into the more challenging steps, the ones that took players the longest to solve or complete. For example, the third note leads to a clue that was intentionally a red herring — the letters were the important part, not the words. And this is something that couldn't really be discovered without the collaboration of players across multiple regions, since the key was realizing the letters were the same across multiple languages.
There's more in the full post, but here's an excerpt to give you a good idea of what went into solving this one:
Yes, it's absolutely insane that people solved this — but's more insane that that wasn't even the final portion of the step. It all came down to an NPC hanging out in Ratchet and the outfit he was wearing.
Nothing but zeroes and ones
The step immediately after is another one that took over 48 hours to solve — "…though it didn't quite hit the insanity level of The Chair" — and, once again, took the corroboration of multiple regions to solve. I'm curious how this one would have gone over if the words translated perfectly across all languages. Would it have been harder? Who knows!
I mean, it may have resulted in being solved earlier for all I know. But it's pretty interesting to see that it was solved by working backward from one of the outlier languages.
In the original guide posted here, I mentioned that this step went way above my understanding, and that hasn't changed. But I highly recommend checking the full notes from Blizzard's blog post because, seriously… holy crap, guys.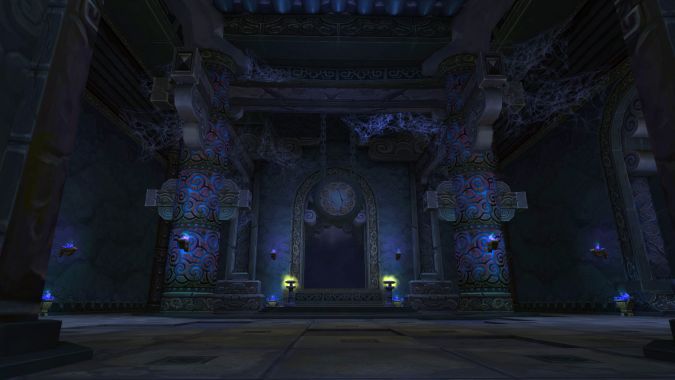 And most notorious of all, the Endless Halls
To players who jumped on the mount bandwagon after each step had long been solved, most of the riddles were likely "solved" by simply looking at a guide and following its instructions. I mean, you'd have to be a bit crazy to not look at least some of this up. But no matter how you went about solving each step, nothing could have prepared you for the Endless Halls.
The Endless Halls took some people four hours (or more!) and were completely randomized "based on your player ID, as well as the day of the week." Players drew maps, made addons, and cursed more times than they could count. How did Blizzard put this together? I'm partially convinced it was the result of some evil pact, but you decide for yourself:
See? Pure evil.
Of course, the Endless Halls weren't without their learning opportunities. Namely, the randomness might have been a bit too high — some players were in there less than half as long as others. Plus, the nature of the puzzle meant a large community effort couldn't be celebrated together, like it could back with the Riddler's Mind Worm.
Pretty crazy stuff, huh? I'm not sure how they could make these riddles any harder without making them outright unfair, but even this level of difficulty is something impressive. Also, I would totally love jump scares in a randomized dungeon. Just sayin'.