WoW
Jan 9, 2018 2:00 pm CT
Wakening Essences for all and more in latest WoW hotfixes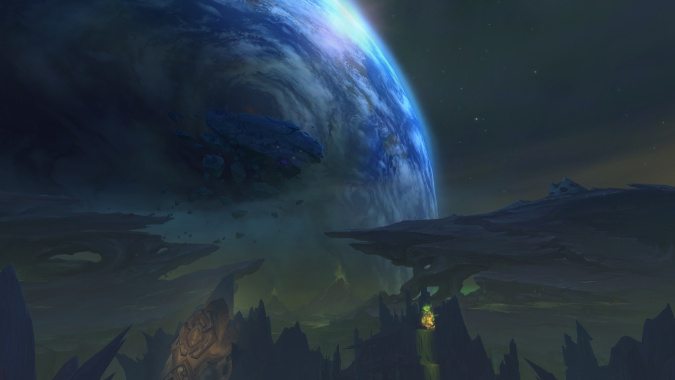 Blizzard released a small set of World of Warcraft hotfixes today, including a change to Wakening Essences. The Essences will now drop from all sources, making them considerably easier to gather. This is because of an upcoming item in patch 7.3.5 that allows players to purchase a token that creates a legendary item. Obviously the token isn't in the game yet — but if players want to start squirreling Wakening Essences early, it's now much easier to get that process started.
Also on the list of hotfixes are changes that were announced for Balance Druids and Assassination Rogues. These changes, and the reasoning behind them, were clarified in detail late last week. Essentially both Balance Druid and Assassination Rogue players were beginning to lean heavily on spamming one spell, rather than using their intended single-target rotations. With the changes, that unorthodox — and kind of dull — playstyle should no longer be quite as effective. The core rotational abilities of these two specs should now be far more appealing to play.
Read on for the full list of hotfixes below.
Hotfixes
Classes
Druid

Balance

Wax and Wane (Artifact trait) damage bonus per stack reduced to 6% (was 25%).
Lunar Strike damage increased by 8%.
Solar Wrath damage increased by 8%.

Hunter

Marksmanship

Fixed an issue where Sentinel wasn't able to apply Hunter's Mark if you were casting certain spells.

Rogue

Assassination

Mutilate damage increased by 20%.
Balanced Blades (Artifact trait) bonus increased to 4% per point (was 2% per point).
Poison Knives (Artifact trait) reduced to 3% per point (was 4% per point).
Deadly Poison triggered instant damage increased by 15%.
Items
Wakening Essences now always drop from all sources.

Developers' notes: With 7.3.5, Wakening Essences will be used to purchase a token that creates a legendary item. This hotfix makes it so that you can begin collecting Wakening Essences now, should you wish to.
Quests
The Alliance quest "Call of Duty" can no longer be shared.