You'll soon be able to change skins at the start of an Overwatch match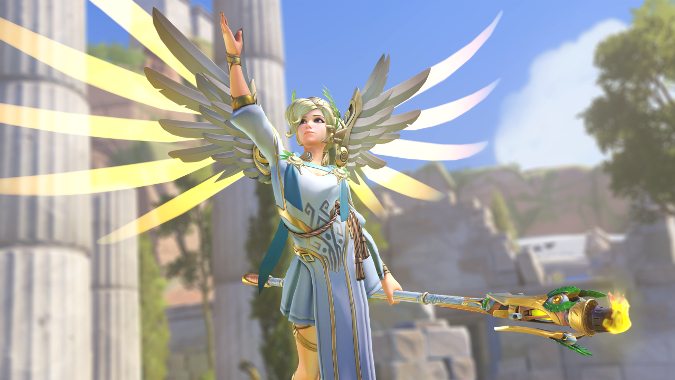 Prepare to let your fashionista flag fly, because Overwatch is introducing a change to how you equip skins. As of today, presumably with the start of the Lunar Festival, you'll be able to swaps skins at the beginning of a match.
Fashion-forward heroes, rejoice! 👏 👏

Starting tomorrow, you'll be able to change skins at the start of a match. pic.twitter.com/XNweMKFZFw

— Overwatch (@PlayOverwatch) February 8, 2018
This doesn't really have a noticeable impact on gameplay, but customizing our characters is always a good time. If it wasn't, we wouldn't go wild every time our favorite games released a new suite of skins. What this does, more than anything else, is allow players to dress for the situation. Does Tracer wear different duds on King's Row compared to Dorado? Or, perhaps, your team can bond before a match by coordinating outfits. If you see someone repping Overwatch League's Seoul Dynasty jersey, you can put yours on, too. Or maybe your team spontaneously decides to get spooky with Halloween skins.
Seriously, this isn't game changing or anything, but it is downright fun. Being able to swap skins on the fly means players can use their full collection whenever they want. It's a nice change from what players currently do: pick their single favorite skin and use it forever, ignoring every other available option.