Here are all of the unique Overwatch League team skins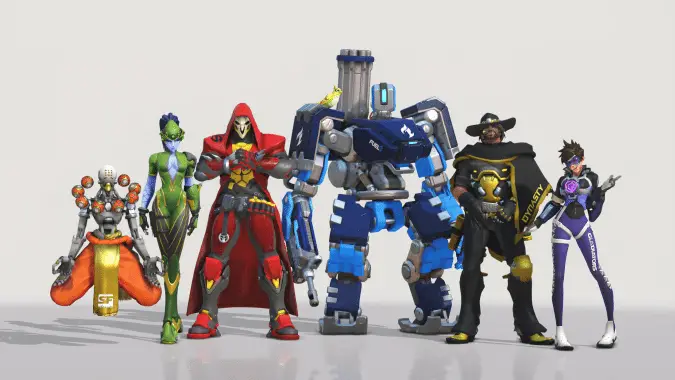 The Overwatch League matches officially start tonight, and that means Blizzard has turned the hype up to eleven. As you may have heard, part of this has involved releasing in-game skins for all 12 teams — and on every single hero. On top of that, everyone's been given 100 free Overwatch League Tokens, which is the equivalent of a single skin for a single hero.
As such, players have a tough decision to make. Thankfully, we're here to help! Below, we've put together galleries of every single team's skins for all heroes. All the skins for a given team follow the same color scheme, so if you see one that interests you, be sure to check out the full gallery to see if that team's colors works on your hero of choice.
Please note: Each hero also has their weapon(s) detailed to match a given team skin. Some examples of these are used as header images below.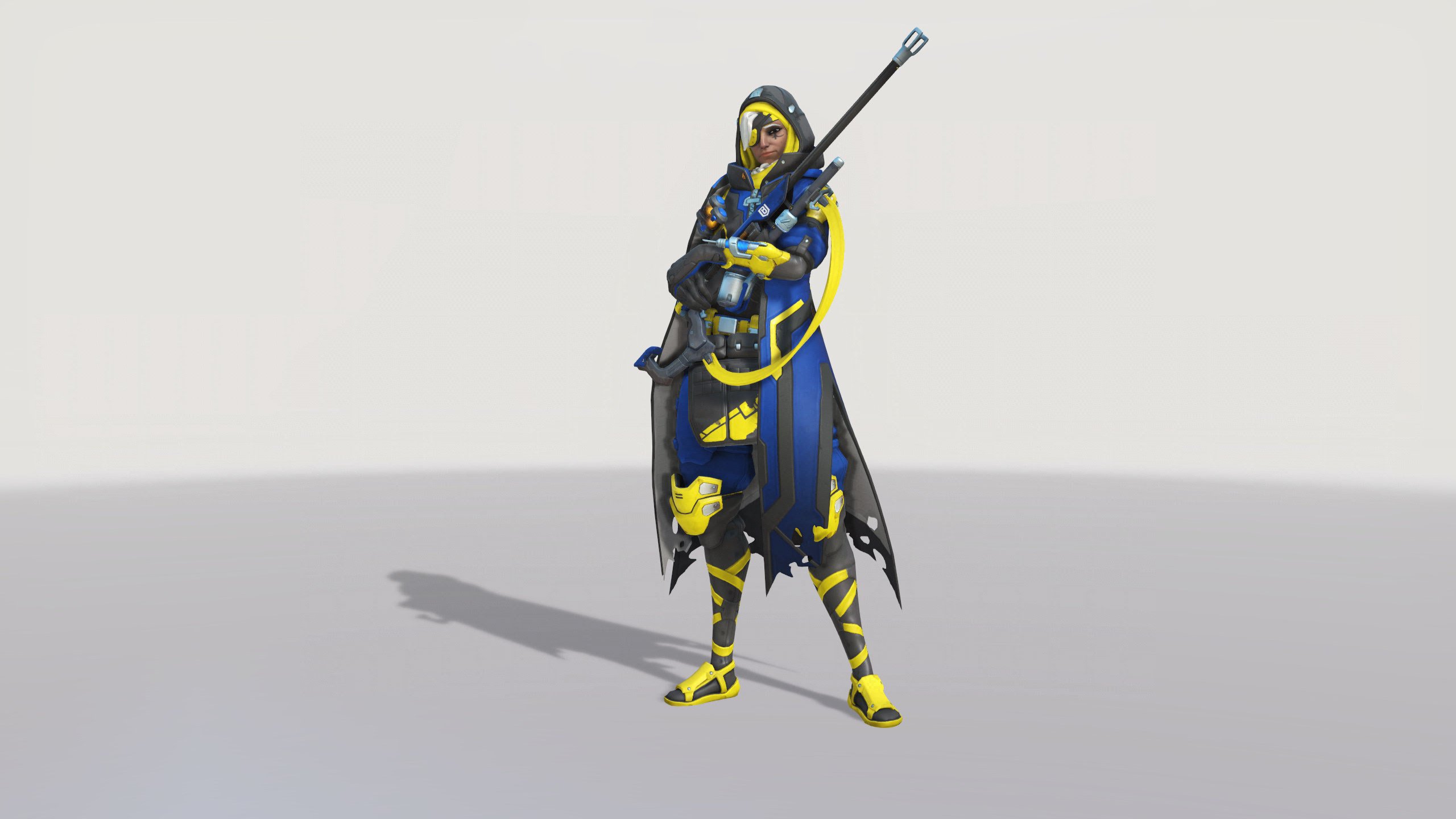 Boston Uprising
The Boston Uprising skins use a blue and yellow color scheme, with black used to fill in the gaps and add some character. I actually really like this skin on Ana, although Orisa and Soldier: 76 don't look too bad either.
Check out the full gallery of Boston Uprising skins here.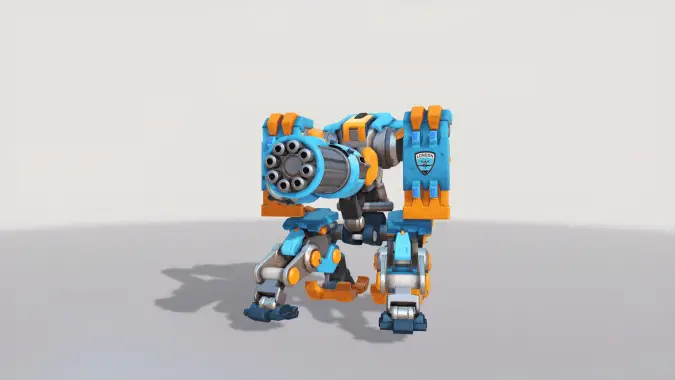 London Spitfire
The London Spitfire team's skins follow a light blue and orange theme, once again with some black to fill in the gaps. With this color combination, I really like Roadhog's skin, followed closely by Doomfist and Zenyatta.
Check out the full gallery of London Spitfire skins here.
Florida Mayhem
Sporting a dark red, orange-yellow, and black color combination are the Florida Mayhem skins. I tend to like this team's colors on whatever heroes have the most black — McCree, Junkrat, and Doomfist's skins all work particularly well, in my opinion.
Check out the full gallery of Florida Mayhem skins here.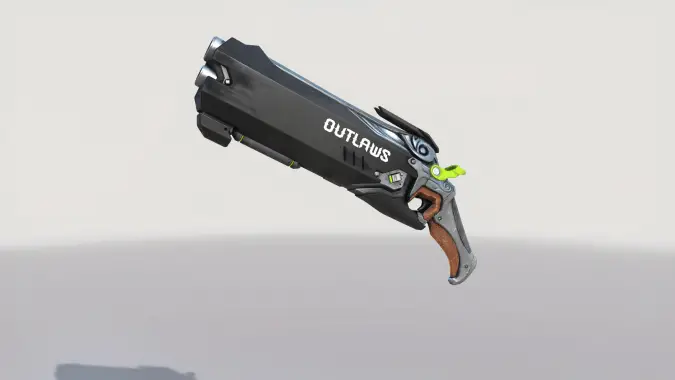 Houston Outlaws
My favorite of all the skins, the Houston Outlaws primarily use black, with green and silver as accent colors. Frankly, it's hard for me to pick a favorite here — they all look great! If I had to pick, I'd probably give this one to Reaper or McCree, though.
Check out the full gallery of Houston Outlaws skins here.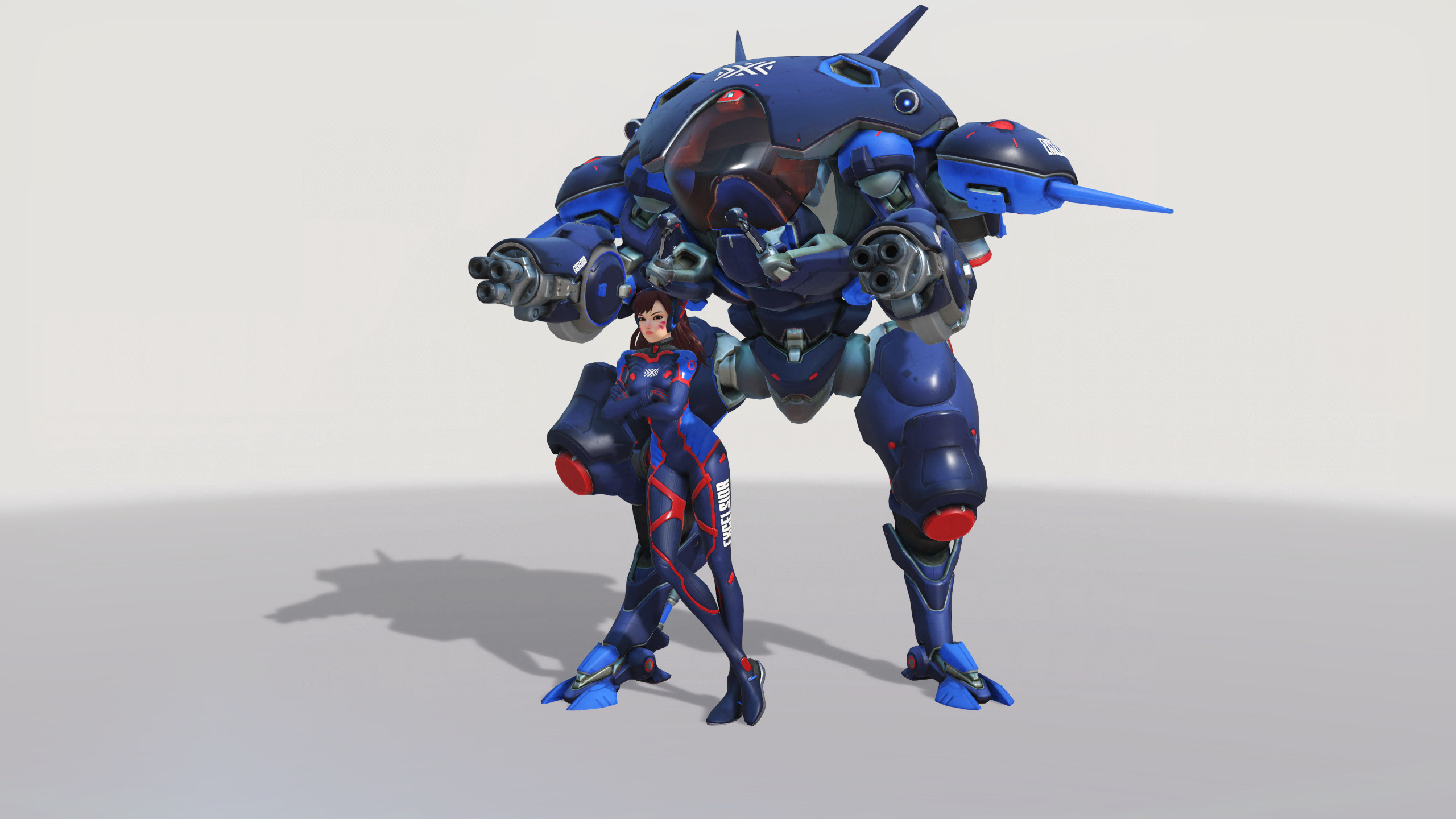 New York Excelsior
The New York team has gone with a primarily dark blue theme, accented by red and a lighter blue — although there's some black in there as well. I'd say D.Va and Ana have my favorite skins here.
Check out the full gallery of New York Excelsior skins here.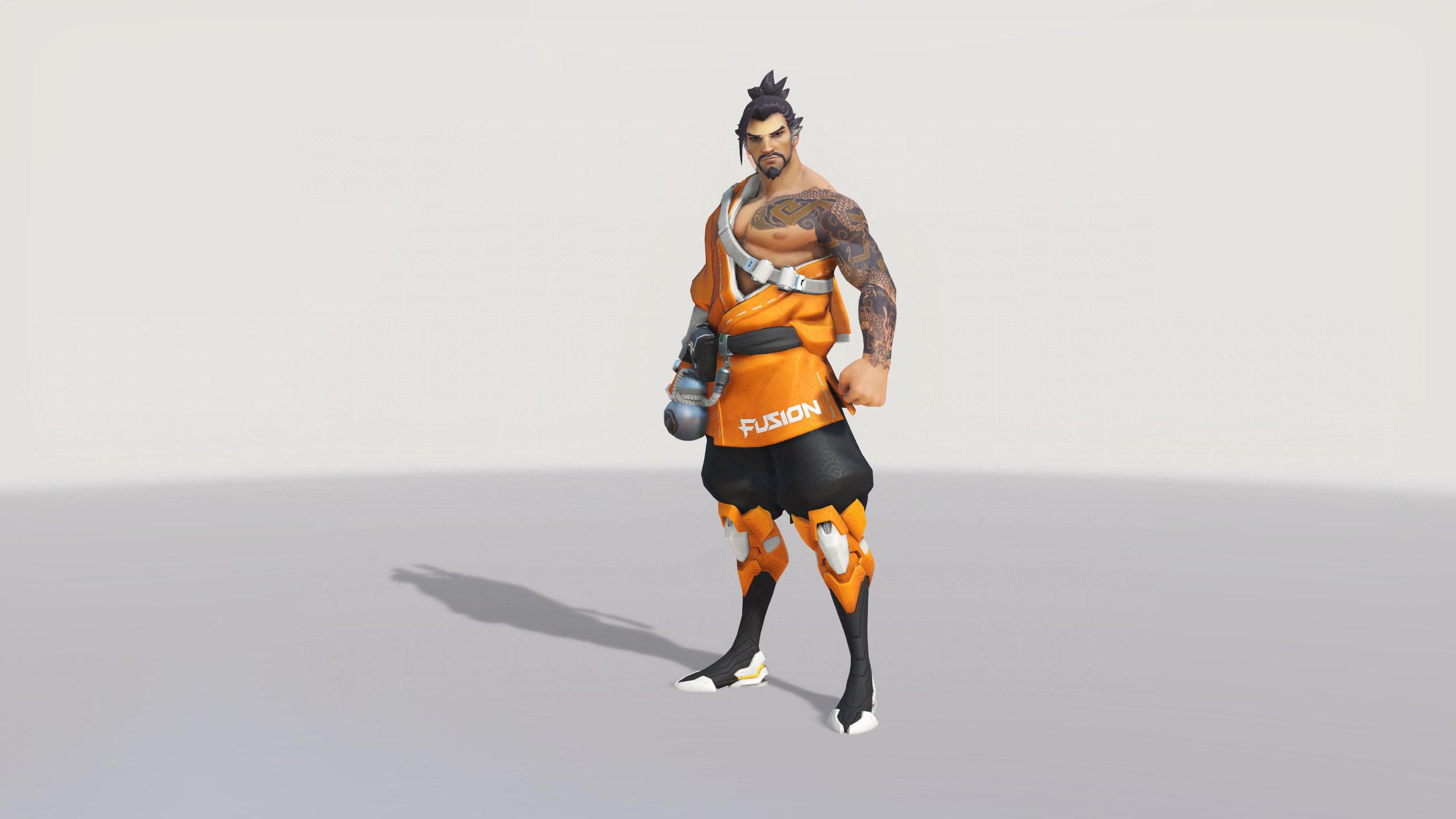 Philadelphia Fusion
Primarily rockin' those Halloween orange and blacks are the Philadelphia Fusion skins. I love this color combination on Sombra and Zenyatta most, but there are a lot of great choices here.
Check out the full gallery of Philadelphia Fusion skins here.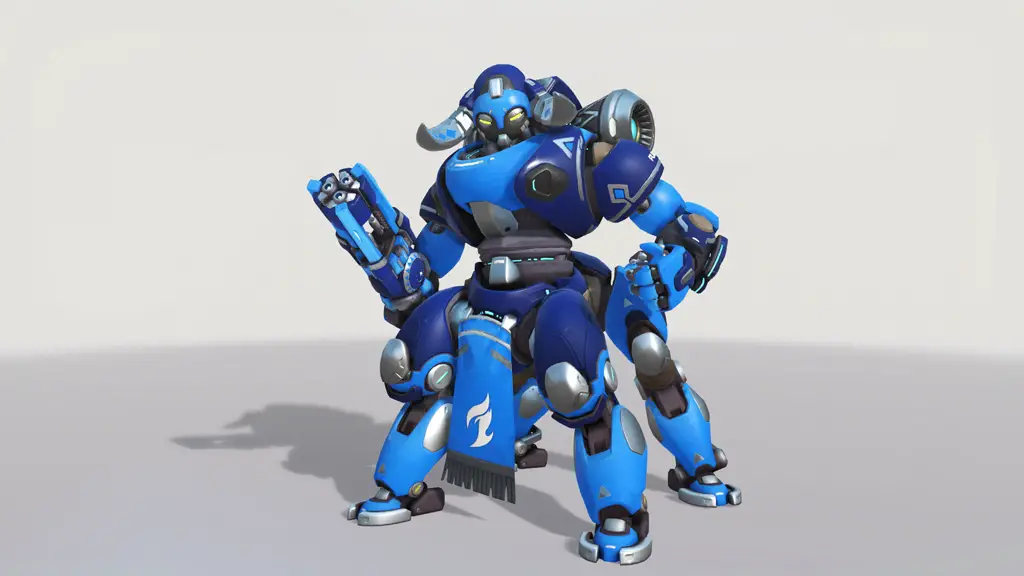 Dallas Fuel
Not letting New York have all the blues, the Dallas Fuel skins have gone for a solid mix of dark and light blues, accented with silver here and there. Orisa, Genji, and Doomfist all look pretty slick in these colors.
Check out the full gallery of Dallas Fuel skins here.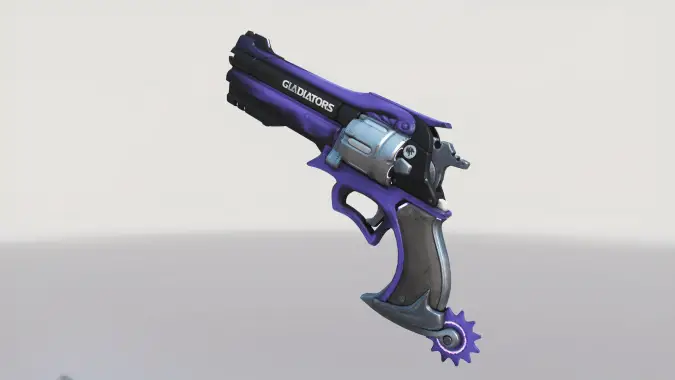 Los Angeles Gladiators
Tying for my favorite color scheme are the skins belonging to the Los Angeles Gladiators. Going with a black and purple look, pretty much every single one of these skins is a winner to me. Life or death choice, though? Moira looks fantastic in these colors.
Check out the full gallery of Los Angeles Gladiators skins here.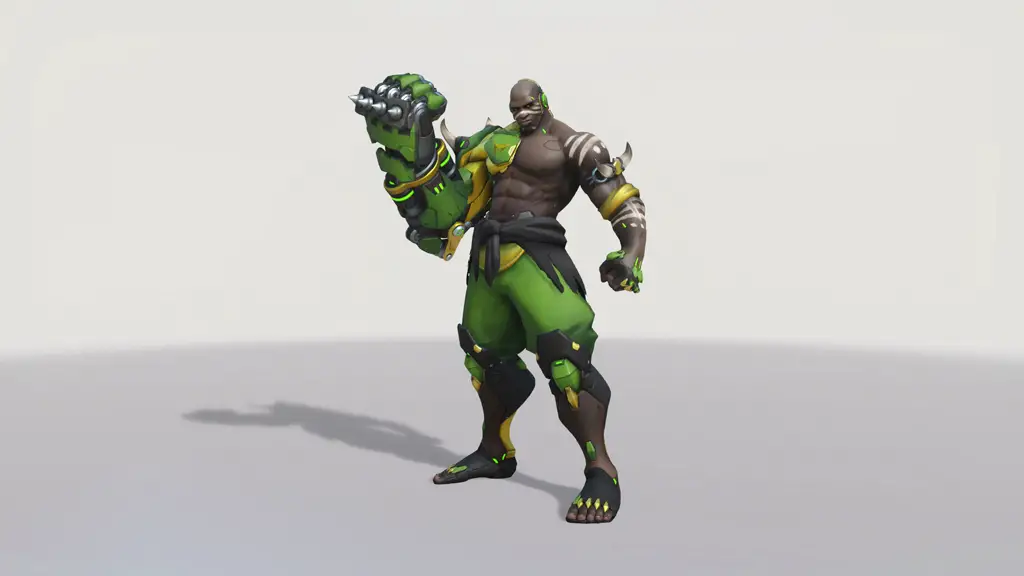 Los Angeles Valiant
Going for a more "welcome to the jungle" look is the other team from Los Angeles. The LA Valiant skins rock a green and yellow look, which works particularly well on Orisa, Lucio, and Hanzo.
Check out the full gallery of Los Angeles Valiant skins here.
San Francisco Shock
Closing out our United States teams are the San Francisco Shock's skins, all dark orange with yellow and black accents. Roadhog and Soldier: 76 win this one for me.
Check out the full gallery of San Francisco Shock skins here.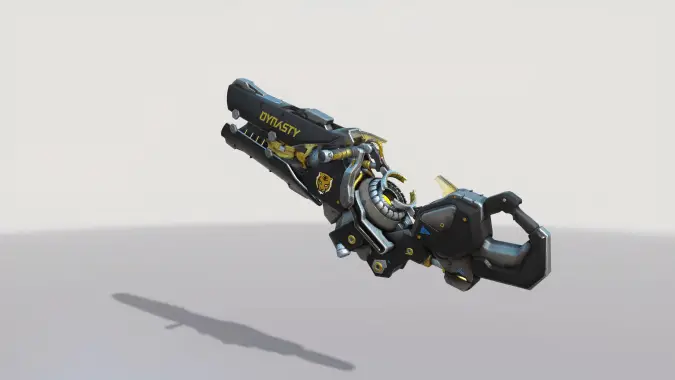 Seoul Dynasty
Coming in closely behind the Houston Outlaws and LA Gladiators as my favorite overall color combination is the Seoul Dynasty team. Utilizing an imposing black with a winner's gold to show off, it's hard not to look awesome here. Bonus points to Genji and Reinhardt on this one — but again, they're all pretty great!
Check out the full gallery of Seoul Dynasty skins here.
Shanghai Dragons
Last but not least are the Shanghai Dragons. They've gone with bright red and yellow skins, contrasted with hints of black here and there. In particular, I like Mei and Roadhog here. Sombra and Symmetra, however, make a compelling case for these colors on them.
Check out the full gallery of Shanghai Dragons skins here.
That'll close us out for the special Overwatch League team skins! It's a lot to take in, but hopefully this has helped narrow your purchase choice down at least a little. Again, be sure to check out the full galleries for every team, as some skins look really good on one particular hero. And be sure to let us know which is your favorite — either in terms of individual skins or the best overall team colors.