WoW
Mar 2, 2018 3:00 pm CT
Battle for Azeroth might have a mission table after all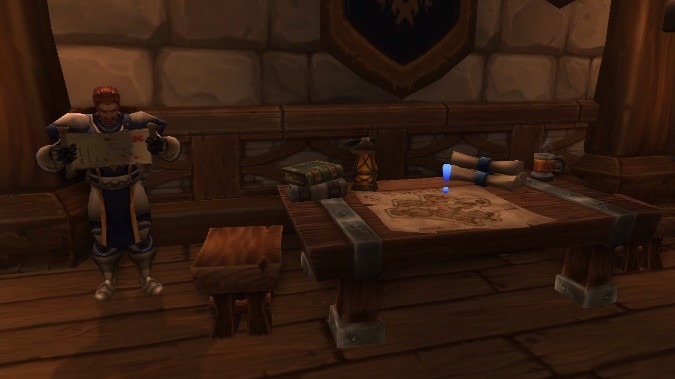 Back at BlizzCon, the developers were quite vague and noncommittal about whether or not Battle for Azeroth would have a new mission table, making it seem unlikely the feature would carry over. However, in the latest Battle for Azeroth alpha build, Wowhead has begun datamining new followers for the Alliance, making it quite clear the expansion will have a new mission table after all. The new followers are currently sorted into three categories: Technicians, Infiltrators, and Combat Specialists. The known followers thus far include characters from all across World of Warcraft history, with the likes of Thaelin Darkanvil and Kelsey Steelspark.
The Troops available in this expansion also seem far more numerous than those in Legion and pull from the entirety of the Alliance's military… as well as a surprise or two.
The Rangari are certainly interesting, because the Rangari are the Draenei rangers from Draenor circa Warlords of Draenor. With the Mag'har Orcs of Draenor being datamined as a new Allied Race, the inclusion of the Rangari makes it likely our alternate timeline pals will be joining us on Azeroth in the upcoming expansion. Maybe Yrel will finally follow through on her promise for aid.
Personally, I'm excited to see the mission table return. I know it's not a feature everyone loves, but I certainly do. The management aspects of the feature appeal to me and it's extremely satisfying to assemble an effective team over the course of the expansion. Once everything has fallen into place, and you start to reap the rewards over the long-term, it's utterly gratifying. Especially on those days where I don't have enough time to really dig in and play the game, but can spend a few minutes of my time sending my followers out.
Head over to Wowhead for the full details of everything they've datamined thus far, including all of the new followers and their abilities.